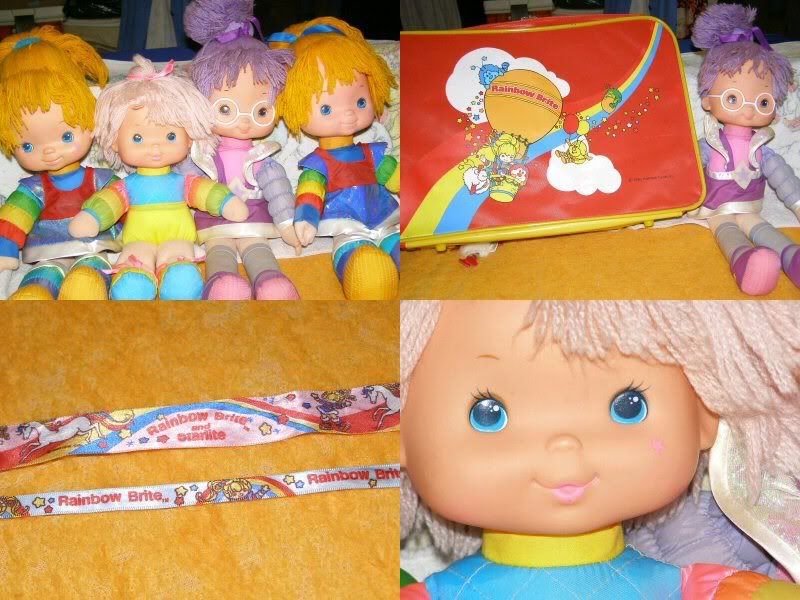 first row: all my big girls. Rainbow, Baby Brite (minus her playsuit), Shy Violet and another Rainbow. The last two still have there orginal hair ribbons. I was so happy when I got them (as they came from the same person) and saw that. My suitcase I got send from America for and my Big Violet again.
second row : hair ribbons I had from when I was a kidlet back in the 80's. A close up of Baby Brite just because I think she's gorgeous. :D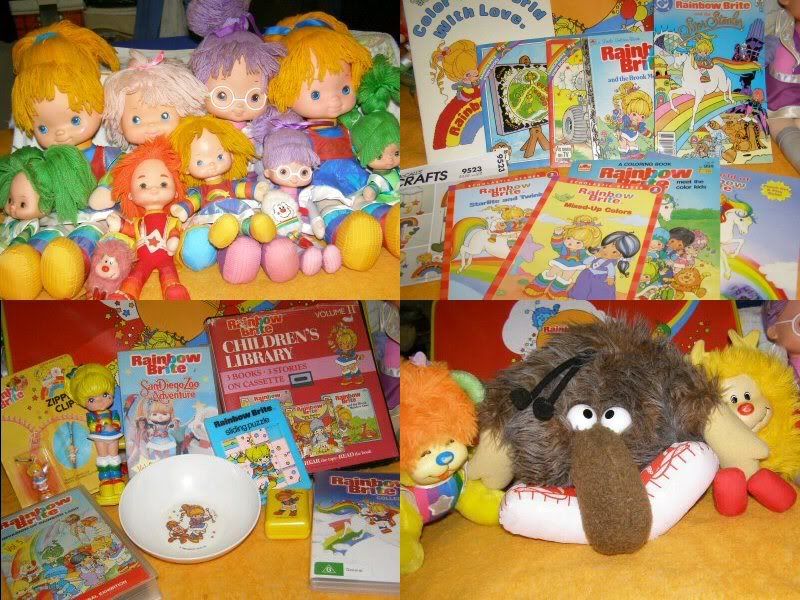 first row: all my dolls plus a pink clip on sprite I've had sinse I was a kidlet, and a little twink I got with a little Rainbow off ebay. Books, a craft pattern and cross stitch book.
second row: random bits and pieces. bowl, two videos, dvd, books and tape, slide puzzle, zipper pull, little storage container and a figure. Puppy brite, LURKY!, and Spark. I love lurky so much. he's adorable!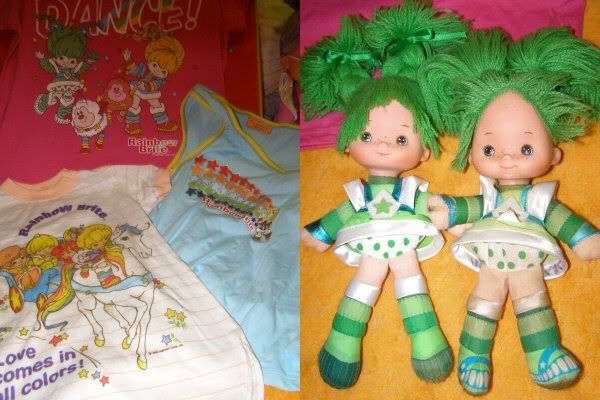 l-r: two newer t-shirts and a vintage kids nighty. my two different Patty's.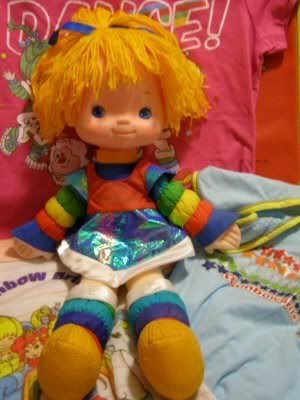 My newest Rainbow. She looks wonderful. The 'sparkly' bits on her outfit look new . Actually the whole doll looks unplayed with. I have the decals for both her and her 'twin' but havnt attached either back onto them yet as I'm not sure what would be the best way to.
I just have a few quick questions is anyone could help.
Why did they make diffent legs for the dolls like my Patty's? And why did they make them different heights as my two are alot different in height wise?
What would be the best way to attach Rainbow's decals back onto the dress?
And on the back side of the top part of Rainbow's dress that would be hidden under the decal are the numbers printed '21844' or maybe '2184L". Does anyone know why that's there?