Title: Herdstone Painting Competition - Spring 2011
Description: Unit Fillers!
Beastlord Karankawa - June 4, 2011 02:14 AM (GMT)
Welcome to the Spring (Summer) 2011 Herdstone Painting Competition! Here you will see our members battle it out for the win in the category of Beastman UNIT FILLER. These models have been painstakingly prepared for glory on the tabletop and the Herdstone presents them to you for judging.
You get two (2) votes - please use them wisely!
*Note*: Thanks to all the entrants who managed to include the name "Herdstone" in their photos!
++++++++++++++++++++++++++++++++++++++++++++++++++++
Entry 1 by Bueno
++++++++++++++++++++++++++++++++++++++++++++++++++++
Entry 2 by ortstoun
++++++++++++++++++++++++++++++++++++++++++++++++++++
Entry 3 by ProphetoftheMaw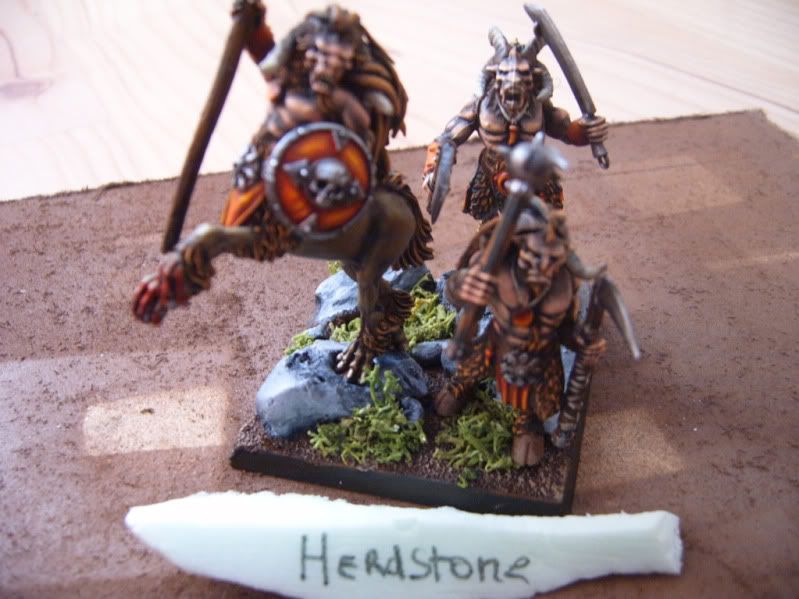 ++++++++++++++++++++++++++++++++++++++++++++++++++++
Entry 4 by Saintspirit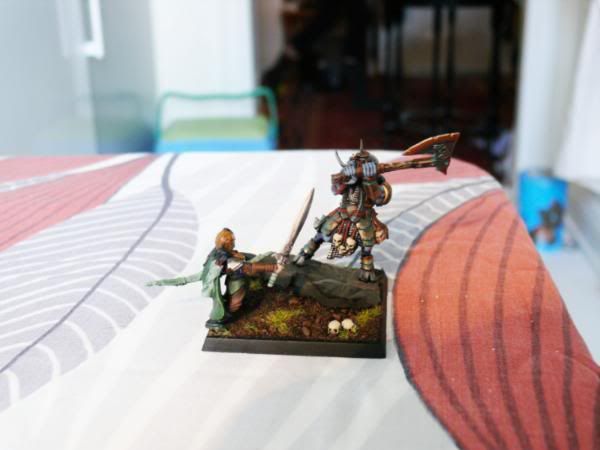 New Pictures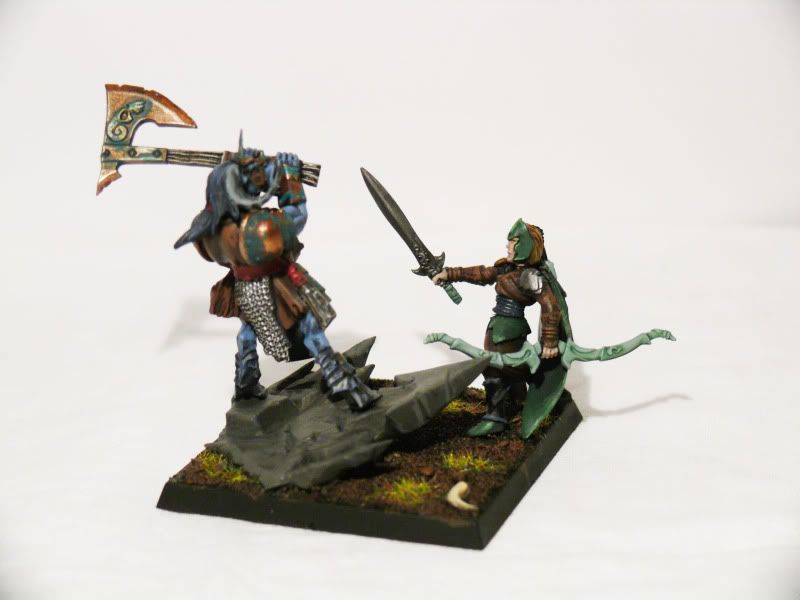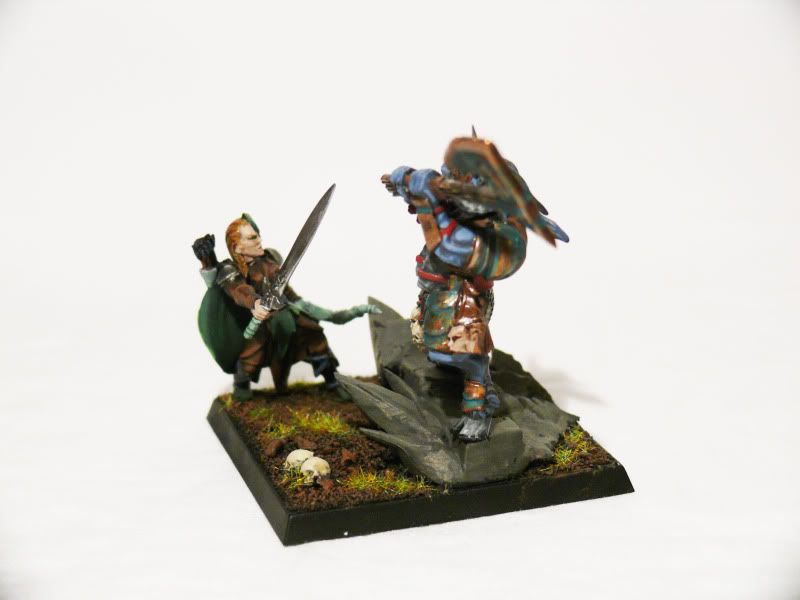 ++++++++++++++++++++++++++++++++++++++++++++++++++++
Entry 5 by Shadespyre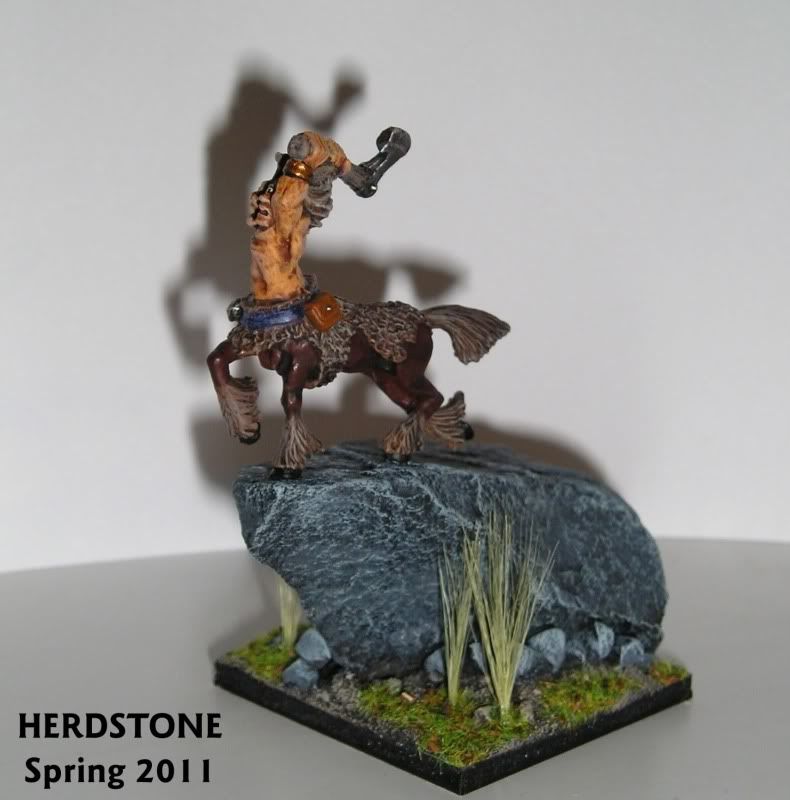 ++++++++++++++++++++++++++++++++++++++++++++++++++++
Entry 6 by Beastlord Karankawa
Please feel free to leave feedback!
mrtn - June 4, 2011 09:51 AM (GMT)
Saintspirit - June 4, 2011 09:56 AM (GMT)
Huh. I see now that I could have sent in more pictures...
Beastlord Karankawa - June 4, 2011 02:18 PM (GMT)
Generally 3 "images" are the limit. Not too late if you want to send me some additional, SSaintspirit. I would like to see your entry a bit better. :)
JensDK - June 4, 2011 02:38 PM (GMT)
Wooow the quality of the entries is super high!
Kawazu - June 4, 2011 03:09 PM (GMT)
Great work everybody, high quality entries :)
ortstoun - June 4, 2011 03:33 PM (GMT)
I very like ProphetoftheMaw's filler. Really great paint job. And i'm waiting for some more photos from Saintspirit.
All other entries are great too.
Saintspirit - June 4, 2011 06:25 PM (GMT)
Yeah, I'll try when I come home from this cottage I am at now...
Borzoni - June 7, 2011 08:45 PM (GMT)
Fantastic job! Very inspiring.

Beastlord Karankawa - June 12, 2011 05:40 PM (GMT)
Updated with new Saintspirit photos!
popisdead - June 15, 2011 05:29 PM (GMT)
Kudos to everyone who entered!
mrtn - June 16, 2011 09:41 AM (GMT)
Entry two and three are neck to neck!
Saintspirit - June 16, 2011 05:44 PM (GMT)
And as it seems, they will continue doing so...
gromuk - June 16, 2011 07:03 PM (GMT)
Damn i was tempted to vote for that old marauder centaur (i use those as centigors aswell) but some of the other entries where too damn good !

Good work, everyone ;)
Shadespyre - July 6, 2011 09:12 PM (GMT)
Thanks for liking my Centaur! :D

Not sure when voting is finished, but I want to take this opportunity to encourage people to enter future competitions! Poor BLK had to scrape and beg for entries this time, which is a terrible shame.

I really hope that my entry, which deservedly has ZERO votes at present, will show people that ANYONE can enter. And indeed that ANYONE can NOT COME LAST as long as I have entered too! :D

This is not meant to be the Golden Demon awards, even if some of our members can win those. I think this contest is a chance to show off your own efforts, and a reason to try extra hard on a model now and then, and perhaps best of all a chance to share your ideas with fellow gamers.

So come on everyone! When the next competition is announced, please enter something! I deserve to come 20th and last, not a lofty 5th (and last!) :P
Chaos, MD - July 8, 2011 02:39 AM (GMT)
I had hoped to get one in for this, as I had a decent idea, but I just haven't had time. With school and work all I have time to paint now is my Golden Demon entries. That seems to be all the painting I have time for, and honestly all the painting I enjoy. But I don't like entering these contests, as I don't want to put an entry up that I spent over a hundred hours, when other people were painting for gaming purposes. It makes me feel like a douche bag. So I would rather see what other people do. The only ones I have entered have been entries I could throw together in a few hours to just add to the number of entrants, but I don't care to win. But when the new semester starts I won't even have time for that. But I am glad that we have enough talented folks here to keep a lot of entries in the contests, and some very interesting entries in every contest.

Anyway, well done to all who entered. I always like seeing what people can come up with, especially when I don't have the creativeness for unit fillers.
Beastlord Karankawa - July 8, 2011 10:45 PM (GMT)
This will be wrapping up within about 24 hours (give or take). Hate to call it when it is this close!
Beastlord Karankawa - July 10, 2011 04:52 AM (GMT)
All right - voting is officially closed and we have a tie [entries 2 and 3]!

I'll post up official congrats ASAP.