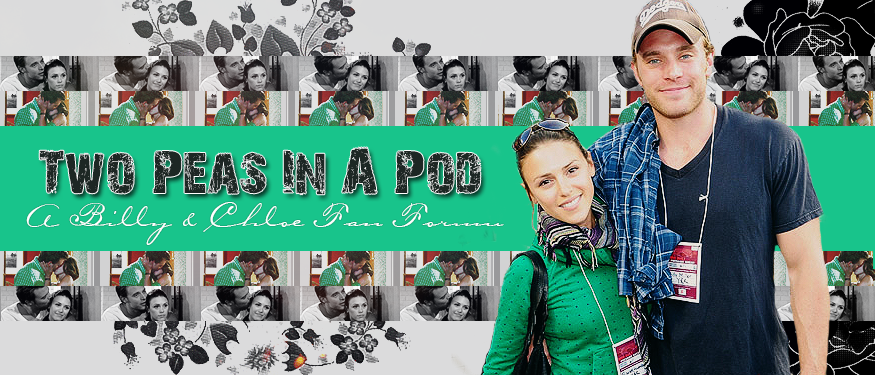 The following errors were found:

The board administrator requires all members to log in


You must already have registered for an account before you can log in.
If you do not have an account, you may register by clicking the 'register' link near the top of the screen

I've forgotten my password! Click here!


Welcome

Welcome to Two Peas In A Pod. This board is dedicated to the pairing of Billy Abbott and Chloe Mitchell, played by Billy Miller and Elizabeth Hendrickson on the CBS hit soap opera, The Young and the Restless. Happy Posting!


Stand Out Scene
Contact
Picture of the moment
Quote of the moment


Chloe: He's a really good guy, you know, unlike any other character I've ever dated. You know, he's trustworthy and dependable.

Billy: And he's boring as hell.
Spotlight
Video by: Deliagrace