Title: Bobby&Davey
Rooster - November 24, 2009 02:30 AM (GMT)
These where built some years ago, I don't remember much about the kits. Davey was a favorite of mine and I grew up watching Bobby every Sunday afternoon. The black car was of course a tribute and the Miller car was always fast.
Back in 2005, I think, while at the Michigan race. I was walking through the pits with a friend of mine and we just happened to cross paths with Bobby. It was a pleasure to meet him and he signed my pit pass and talked for a moment. What a class act. Not to long after that I quit Na$car all together. It just an't the same any more!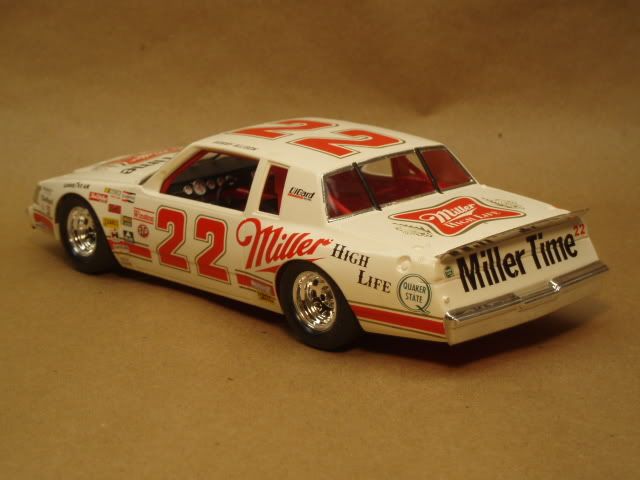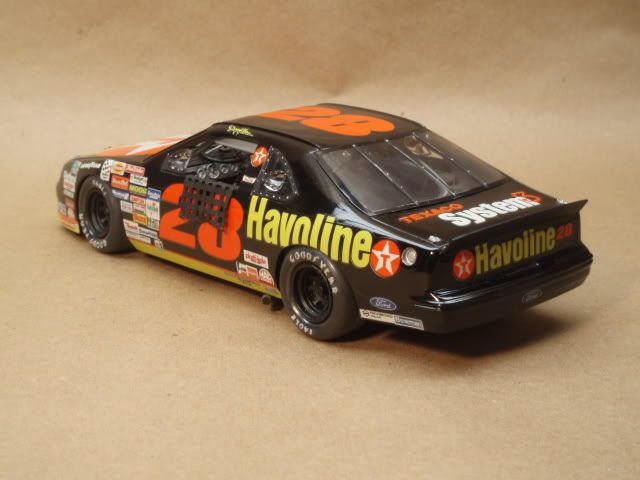 xracer43 - November 24, 2009 02:54 AM (GMT)
B) :))) :))) :))) fbr fbr fbr
Throback - November 24, 2009 06:08 AM (GMT)
71 Charger 500 - November 24, 2009 11:14 AM (GMT)
I've always like the red and white Miller cars of Bobby's. They were just some cool looking race cars. You did a nice job here Rooster!
ricky12 - November 24, 2009 11:27 AM (GMT)
that would of been neat to meet him . and you are right it just isnt the same anymore
racing rules - November 24, 2009 01:09 PM (GMT)
Great looking pair!! :))) fbr fbr
clutch13 - November 24, 2009 05:50 PM (GMT)
what a great pair of racers,great job :))) clutch
krwasson - November 24, 2009 08:30 PM (GMT)
resin-daddy - November 26, 2009 02:45 PM (GMT)
I remember that Race.......Awsome finish. :))) :))) :)))
ronr - November 27, 2009 02:46 AM (GMT)
Jrodzthomazz - December 6, 2009 09:23 PM (GMT)
There all Class bro nice work.

Jarrod
TECHMAN - December 7, 2009 12:02 AM (GMT)
:lol: :lol: :lol:

(Another post I missed...............)

BOTH of these cars look AWESOME!!!!!!!!!!!! I always enjoyed watching both of them race............ FIRST CLASS TRIBUTE TO BOTH OF THEM!!!!!!!!!!!!!

TECHMAN