Some pictures from my garden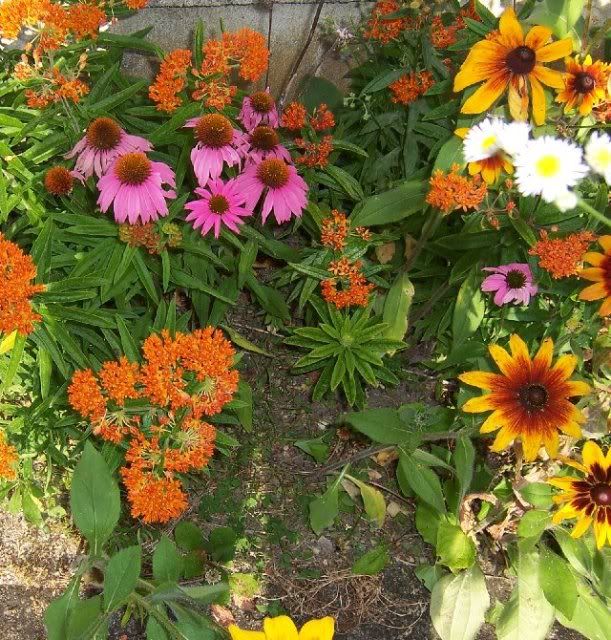 Purple coneflower, butterfly weed, gloriosa daisy, and in front the whte flower is a weed I like. The gloriosa daisies are self seeding, and I just pull up the ones I don't want. This is the border in front of my front porch, and it almost never gets watered, and never fed.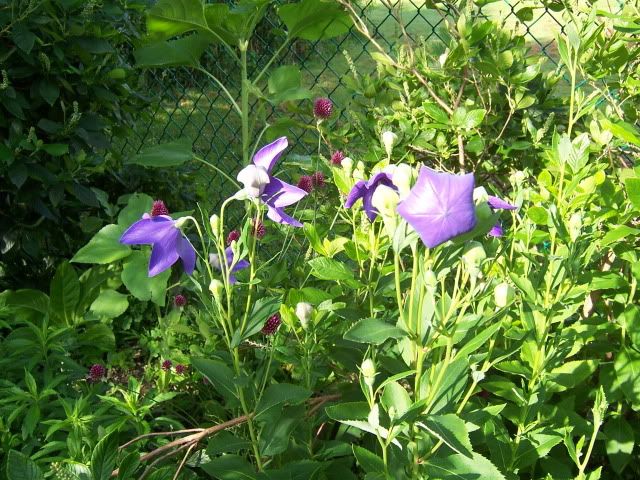 Balloon flower and drumstick alliums. The green stalk to the left rear is one of my height challenged sunflowers, thanks to the long rainy Spring.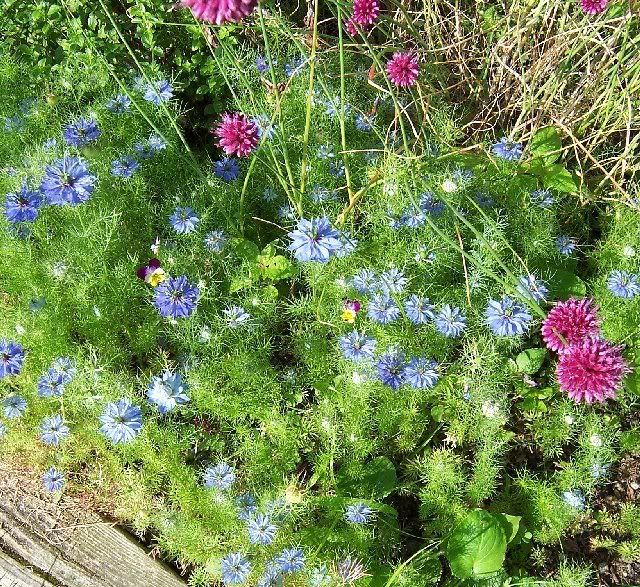 Drumstick alliums, Nigella (Love-in-a-mist if you like romantic names and Persian Jewels if you like exotic names) and Johnny-Jump-Ups (Viola tri-color if you like scientific names). The Nigella selfseeds like crazy, and the seeds are also used in Indian cooking. The Johnny-Jump-Ups also selfseed, but not as abundantly. In Fall, the Nigella has weird looking seed pods.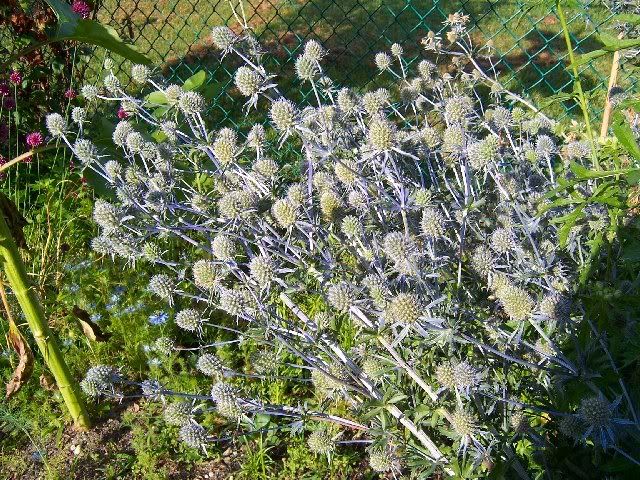 Sea Holly
How many flagrant violations of basic garden pond maintenance rules can you find in this picture?
:lol: