o boy! this is a hard one...all my personal fav couples are the following...not in any particular order tho..:
TaichixYamato - just plain cute!
TakeruxHikari - cuz everyones gotta love Takari!!
RukixRyo - Long time fav
TakuyaxKouji - I'm not sure why but they're cute 2gether!
and...
dun dun duuuunn...
my new all time fav!!
KoujixYamato!!!!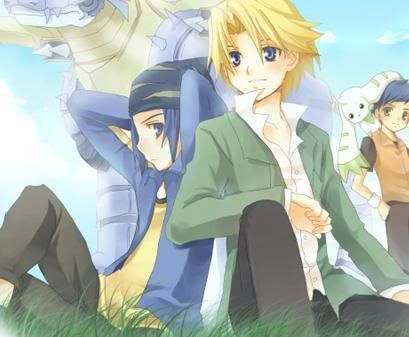 ya i know...its wierd...but think about it..they kinda act the same..and they're both the Lone Wolves of the group....i dunno...it might just be me...but they're my fav couple. Hurray for Koumato!!
:cherubi:
~*Kitty*~