Title: Next Round of Updates Now Online
Description: Starfleet Recognition Series 1&2
Jag2112 - September 27, 2008 11:33 PM (GMT)
Update: September 27th, 2008
Scanned and uploaded 16 more schematics from the 2-part 'Starfleet Recognition Series' by prolific Star Trek blueprint/schematics illustrator Lawrence Miller. You can check them both out through the links below:
Starship Recognition Series 1
Starship Recognition Series 2
Up next, the long-awaited K'Tara Class Klingon Scout Vessel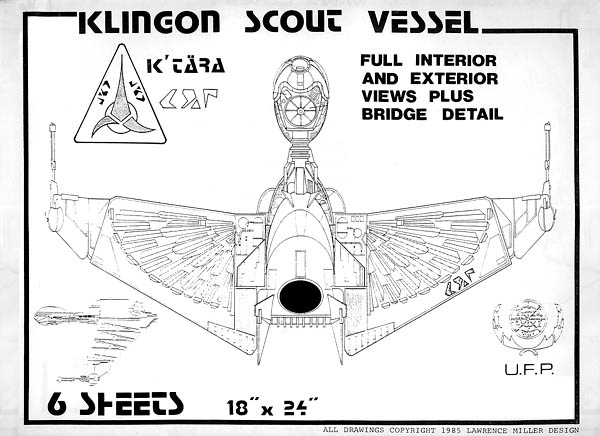 Enjoy!
-John
bernard guignard - January 18, 2009 01:13 AM (GMT)
John;
How have you been Lately haven't heard anything from you in a while. Real life must be keeping you very busy. Well take care and be well


kor - January 26, 2009 04:58 AM (GMT)
Hey John,
I hope your doing alright man, your website still remains one of my favorites and over the last few years I tell everyone I know about it. Keep up the good work, hope to see updates soon. Take care man.
Jag2112 - February 3, 2009 03:00 PM (GMT)
Hey All-

I'm still here :) And I am working on plenty of updates. Just trying to get a few other things in order first.

Thanks for being regulars to the site, all -- it's very much appreciated.

I expect to have a few more updates online within the first week of February (hey - that's now!).

In March, I plan to upload well over 100 new sheets of material as well.

So stay tuned!

-John
kor - February 12, 2009 12:20 AM (GMT)
Hey John,
Good to see you back, I know that we are all glad to have you back and cant wait for the updates!