Title: College Spring Break Flight Adventure!!!!
Aharon - March 24, 2009 09:51 PM (GMT)
Shalom and greetings all my pals,

The KJFK hub of my virtual airline is using five Lockheed L-1011s for winter service from Kennedy to KMIA, KFLL, and KTPA. During spring, summer, and fall, the Lockheed L-1011s are transferred to the three mentioned airports as mini hubs for service between Floridian cities and Alaskan locations.

College students in Alaska are taking advantage of my virtual airline's good flight service by booking seats for flight from Juneau to Fort Lauderdale for college spring break vacation.

Here is the five hour and 2974.1 nautical mile flight Juneau, Alaska to Fort Lauderdale International airport by Lockheed L-1011

Excited college students boarding the plane




Airport tractor pushing the Tristar back from parking gate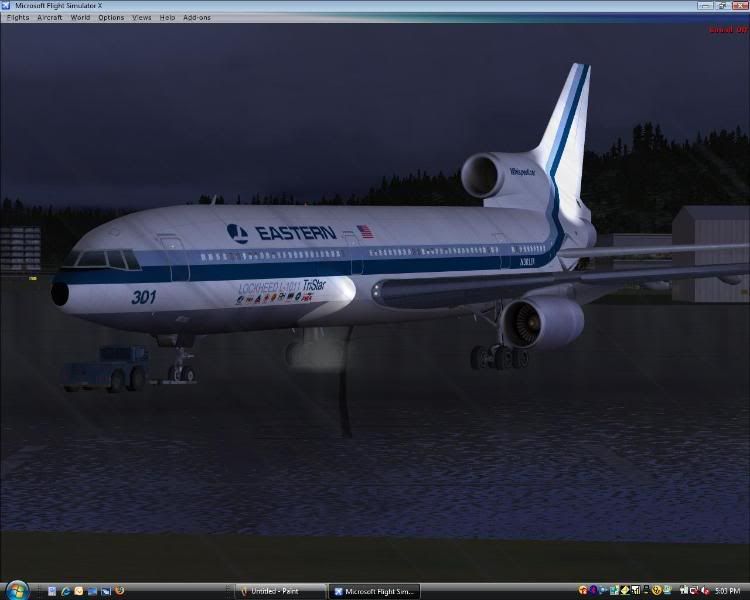 Lockheed L-1011 starting its engines as the tractor hurries back to the gate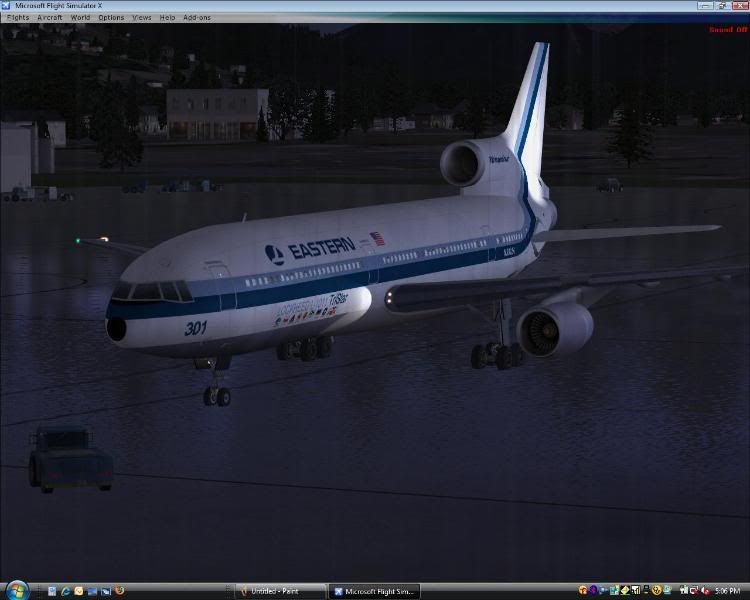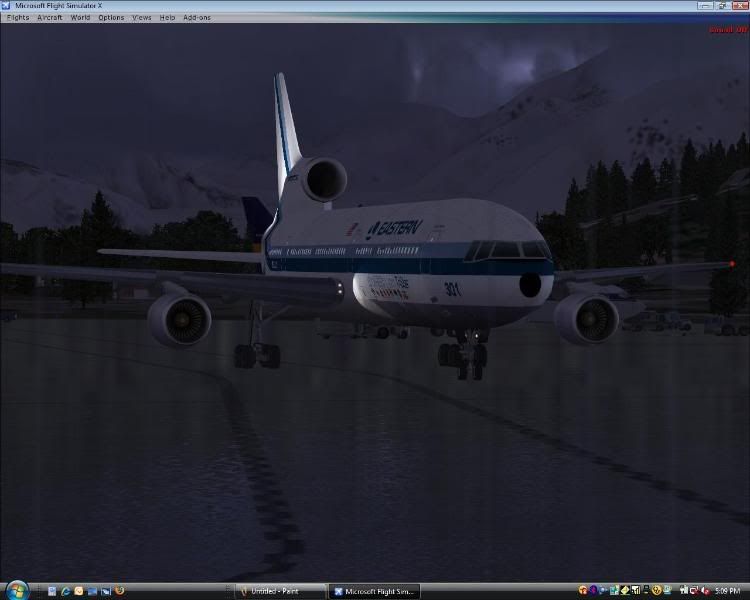 Puffs of smoke coming out as the engines came to roaring alive




Lockheed L-1011 is being joined by other two planes which started their engines too. This is your world's exclusive rare view of three airline planes starting their engines at SAME TIME in SINGLE screenshot!!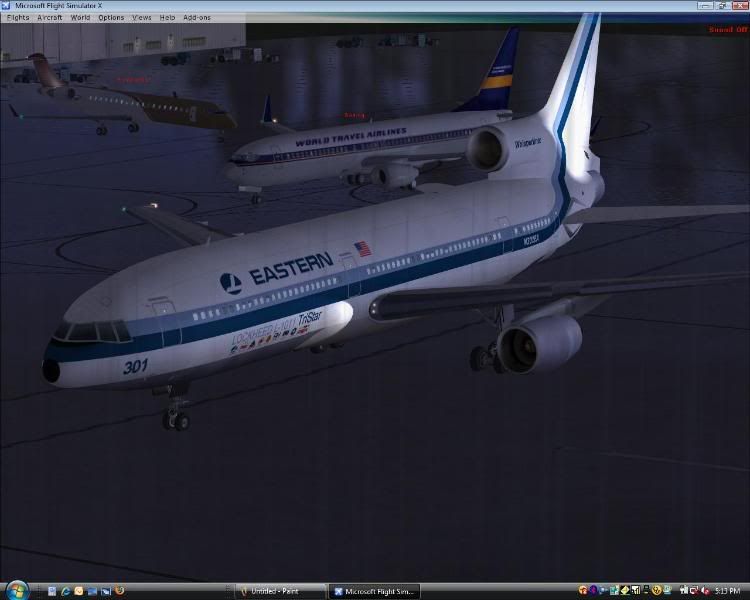 Juneau ATC (FSX default) told me to wait until the other planes taxied to taxiway first and then follow the two planes to end of taxiway on way to runway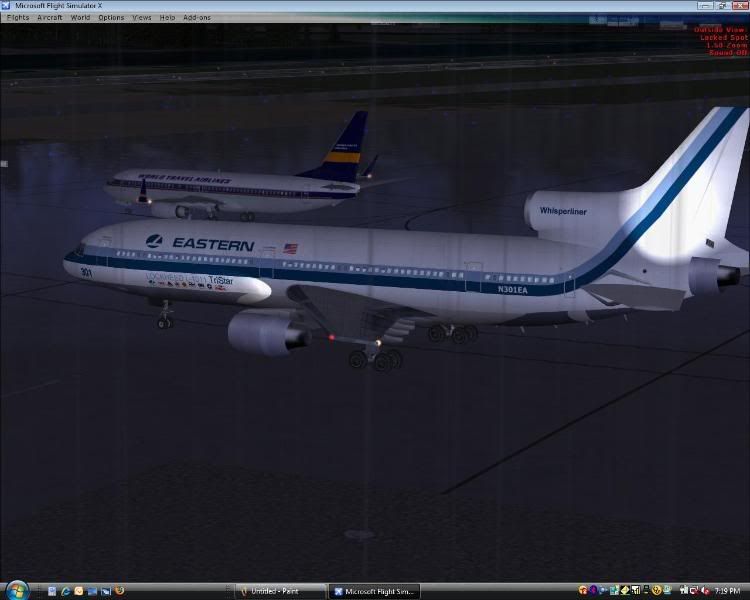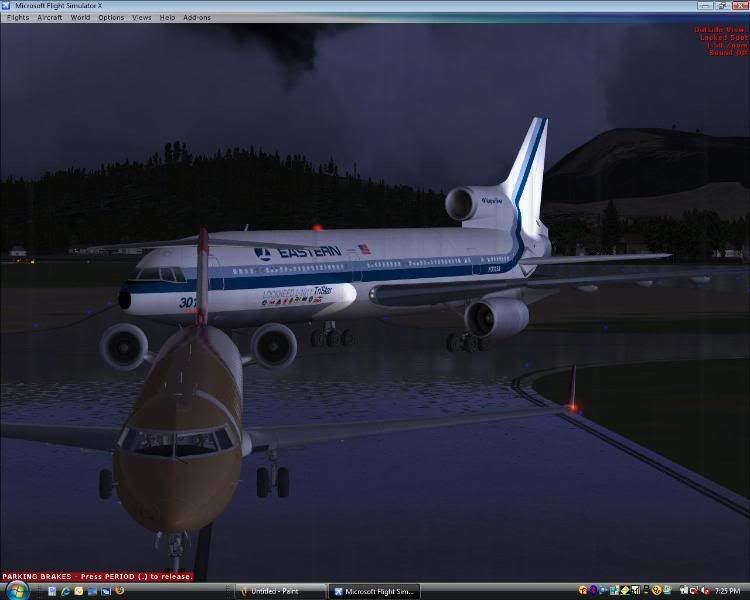 The first plane roared down the runway for take off as Lockheed L-1011 continued taxiing to the runway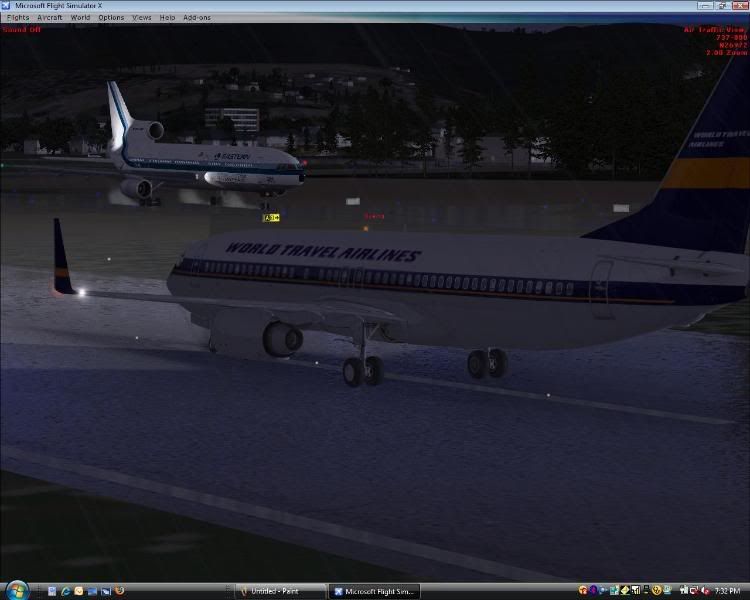 The second plane started its take off run as Lockheed L-1011 arrived at end of taxiway awaiting for take off clearance




Lockheed L-1011 entering into the runway as you can see the first two planes already in airbone in background (look for red lights)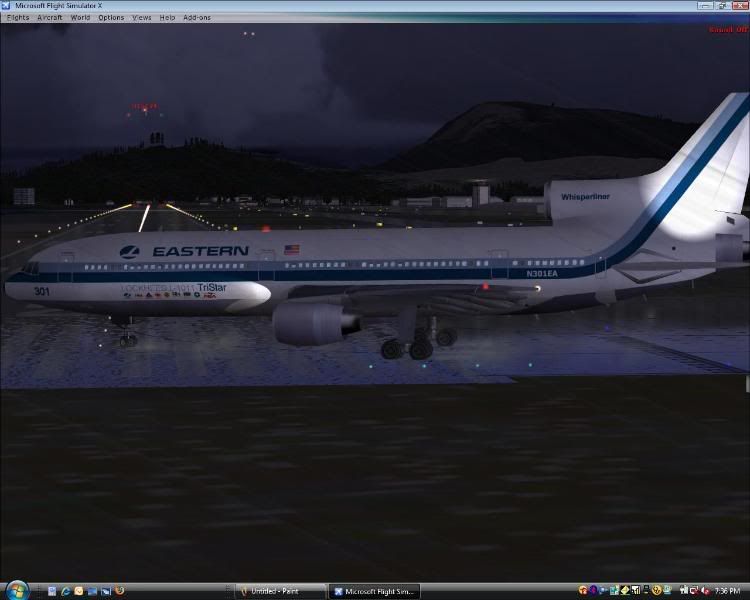 Getting ready for take off awaiting final clearance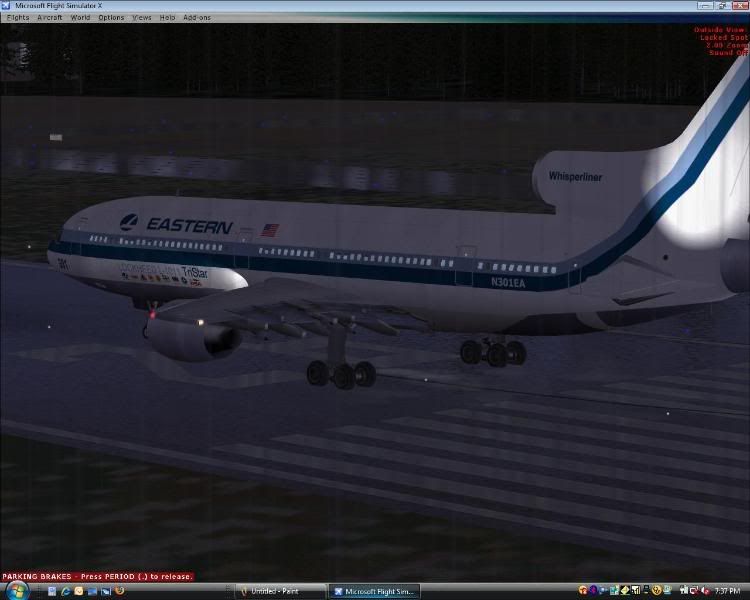 T/O clearance granted as Lockheed L-1011 unleashed 100,000 pounds of awesome roaring thrust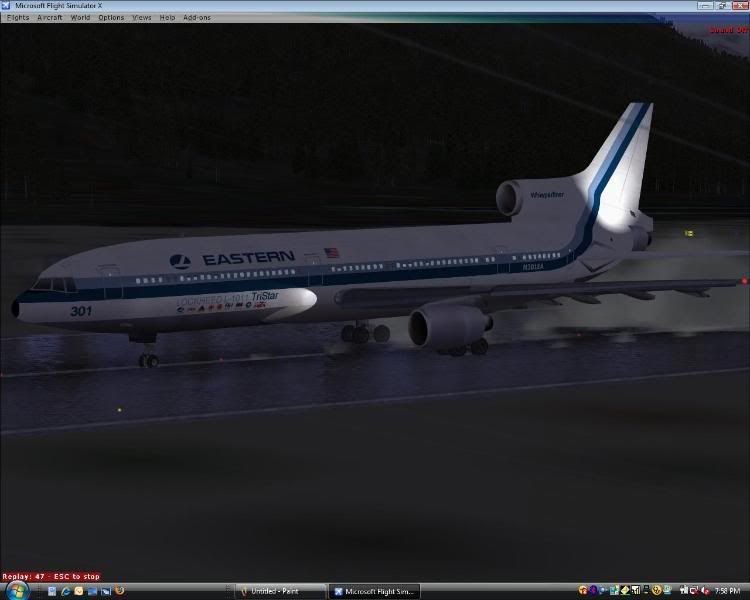 TAKE OFF!!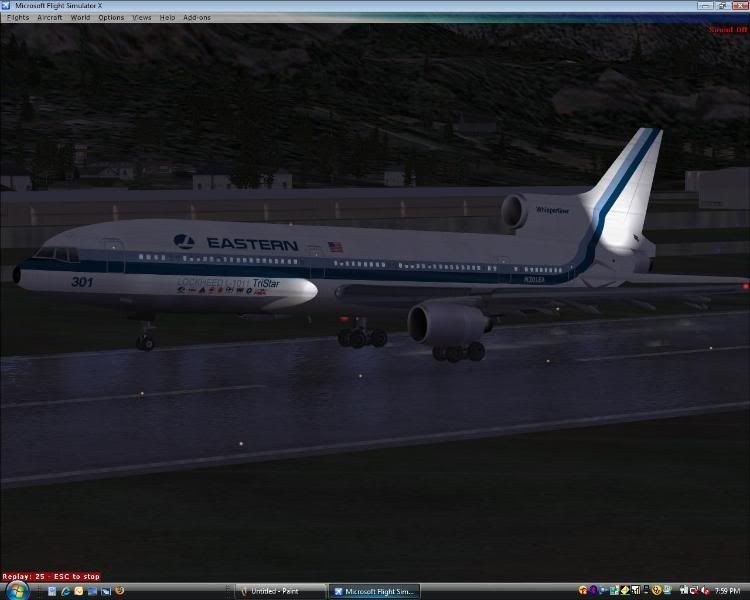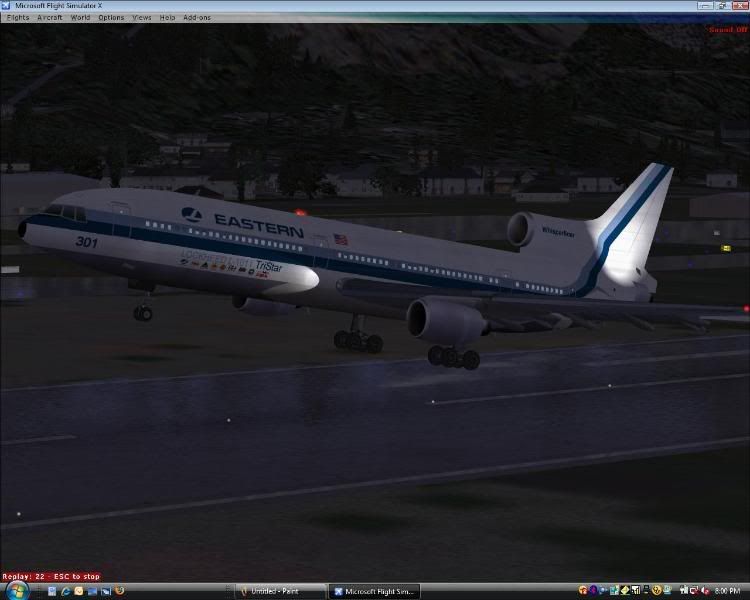 Taking off past the Juneau control tower




Nice wing view (notice waves of the river)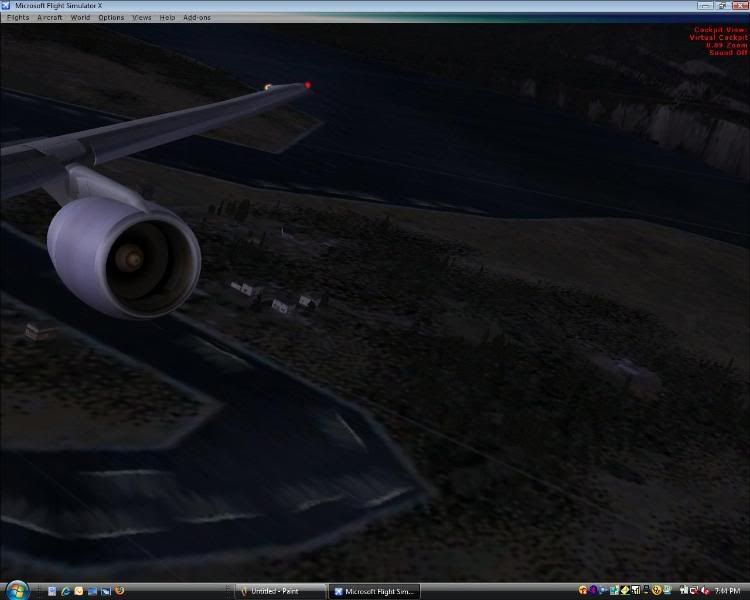 Making slight right turn to avoid hills in front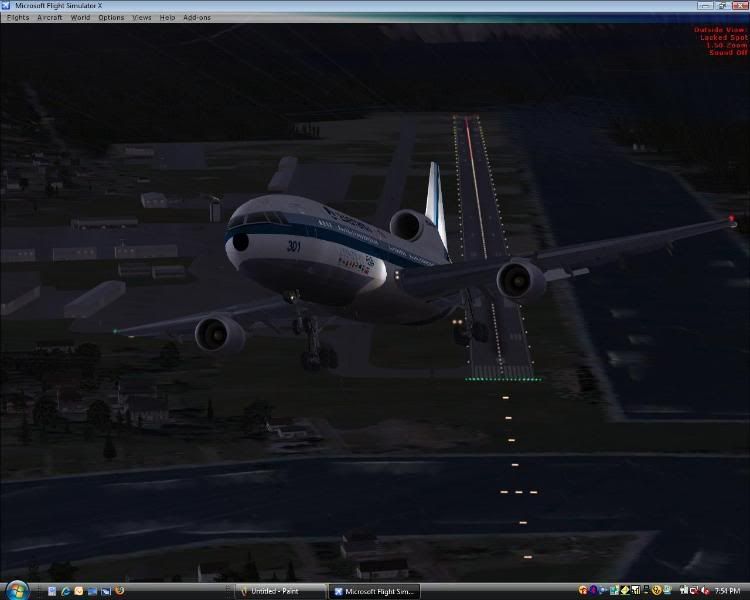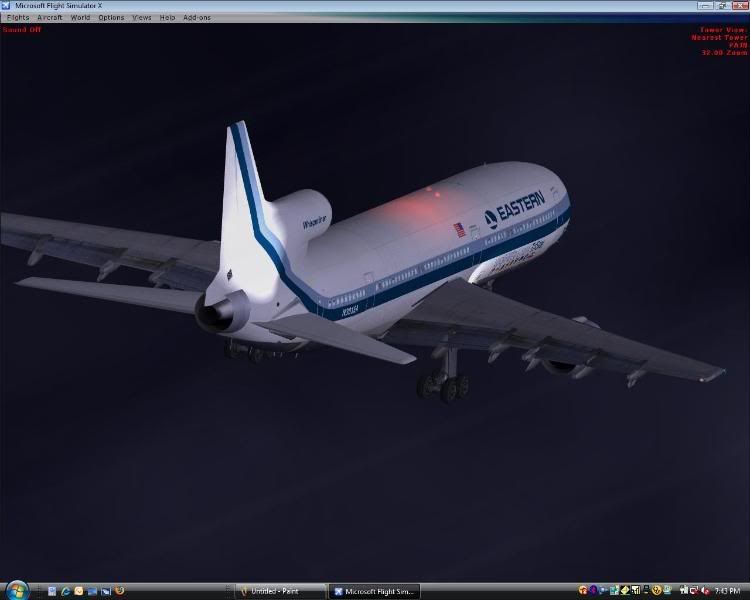 Weather is getting real bad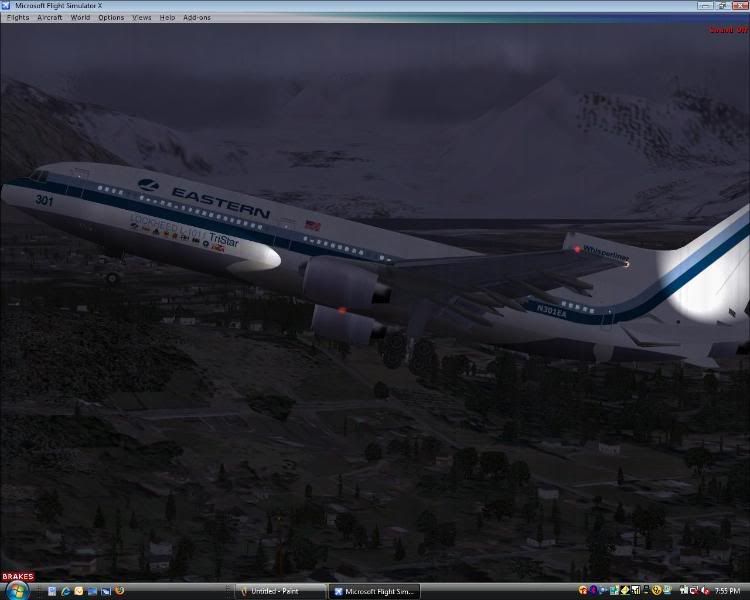 You can see the first two planes ahead of Lockheed L-1011 as all three planes cleared the high hills entering into real bad weather full of heavy and thick clouds




Retracting its landing gear as the plane started making 180 degree right turn toward eastward to Florida while the first two planes turned left toward California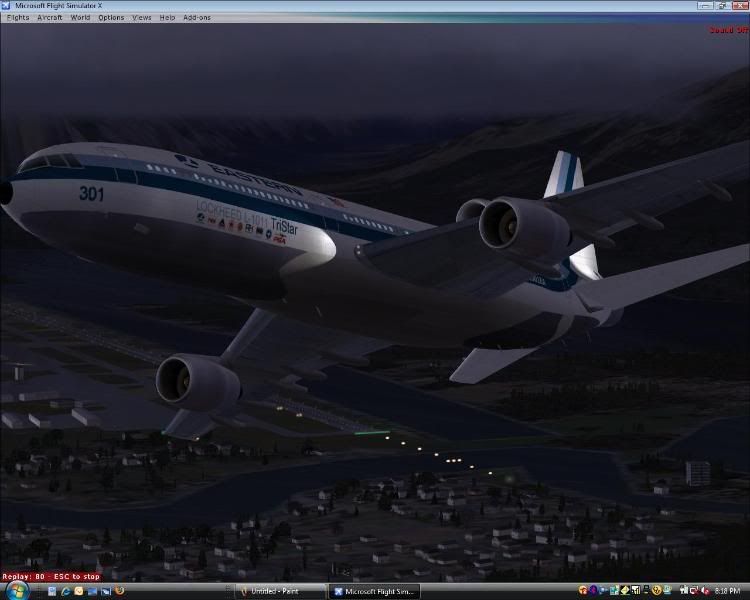 Entering heavy clouds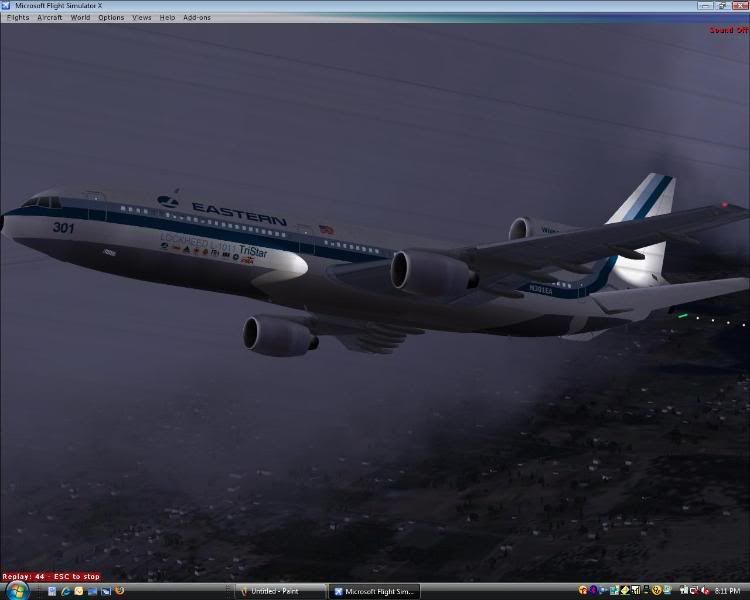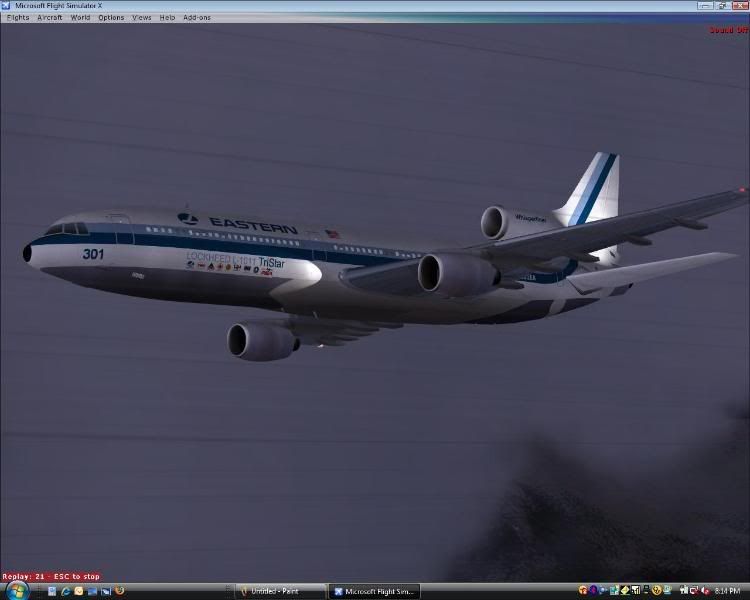 Increasing deeper climb rate to avoid high mountains covered by clouds




While flying BLINDLY through clouds with zero visible vision ahead, I tried to name the airlines according to the logos on the plane but could not figure out some. From left logo to right logo is Eastern, TWA, Delta, Air Canada, unknown airline, unknown airline, unknown airline, Virag, and PSA.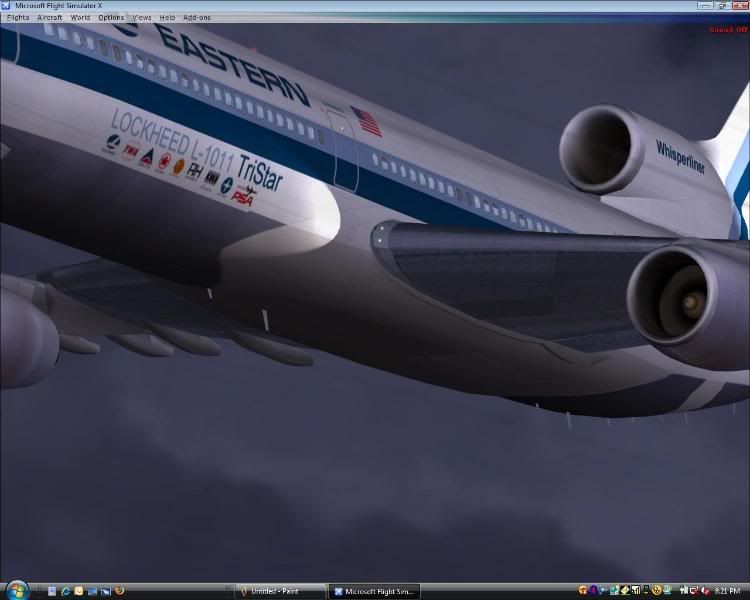 My decision to use deeper climb rate without visible vision ahead paid off as Lockheed L-1011 barely missed the mountains when clouds started to clear




After completing 180 degree turn, Lockheed L-1011 continued its climb to FL350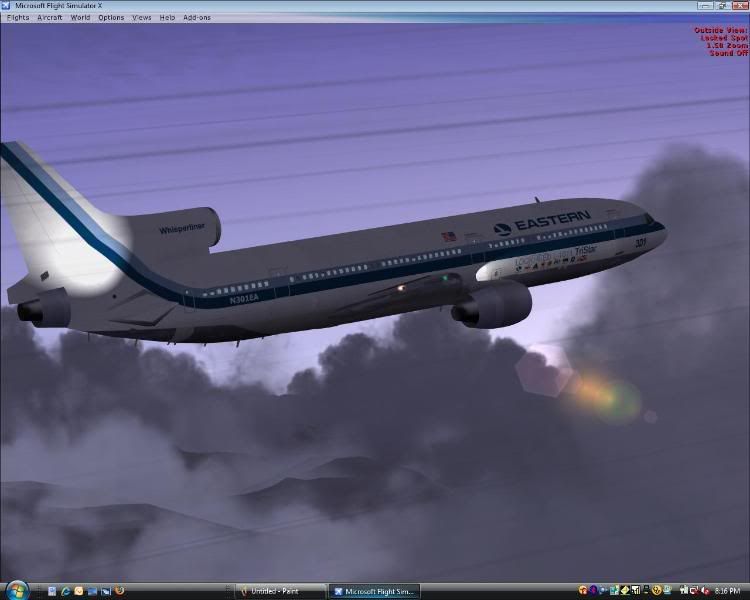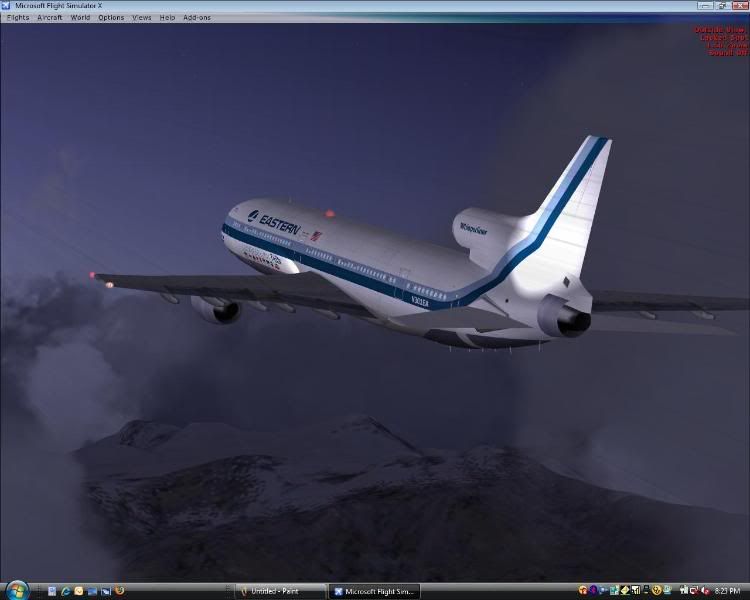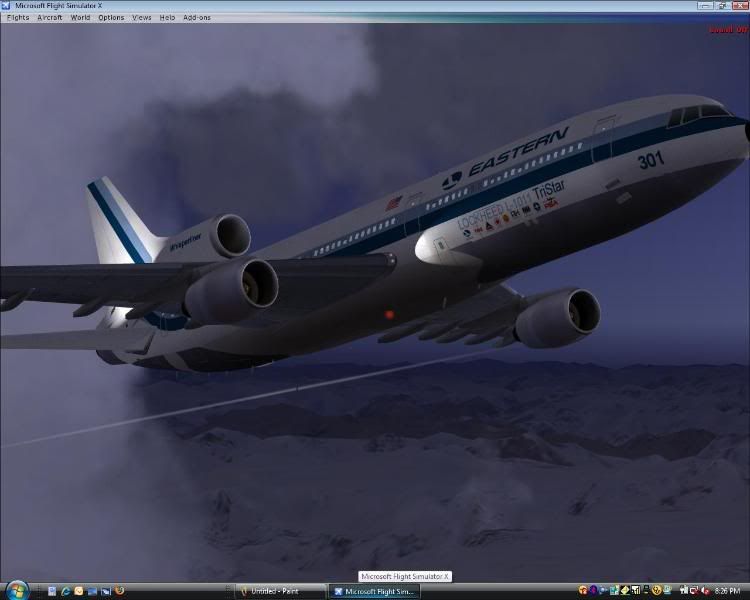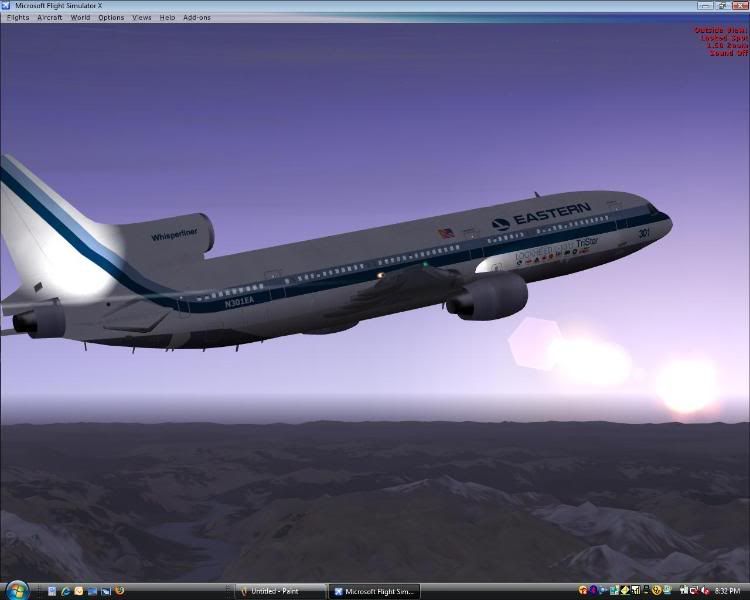 Now cruising at FL350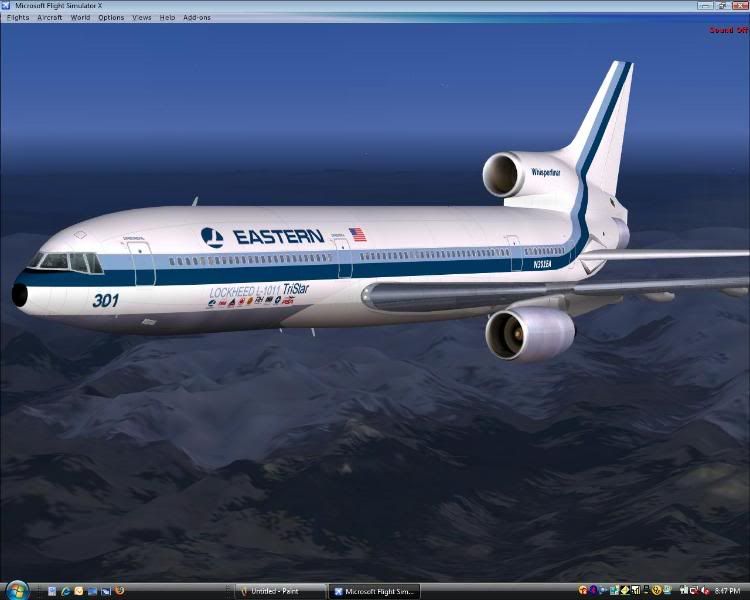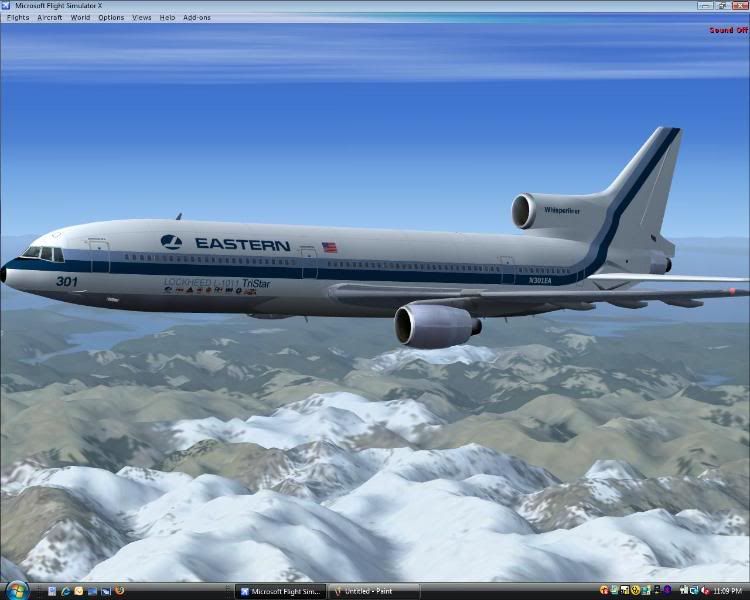 You can tell from wing view that the plane had departed cold Alaska for warmer America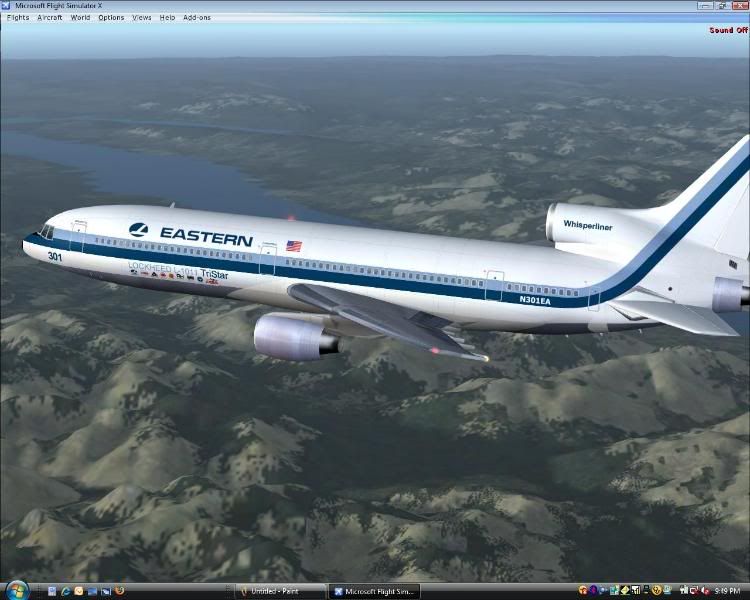 Cruising past city of Eau Claire, WI and its KEAU airport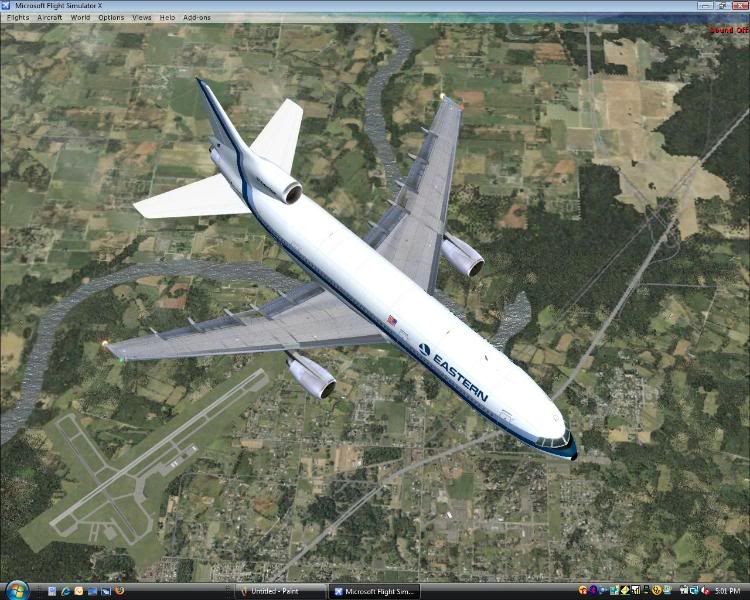 Cruising above city of Chicago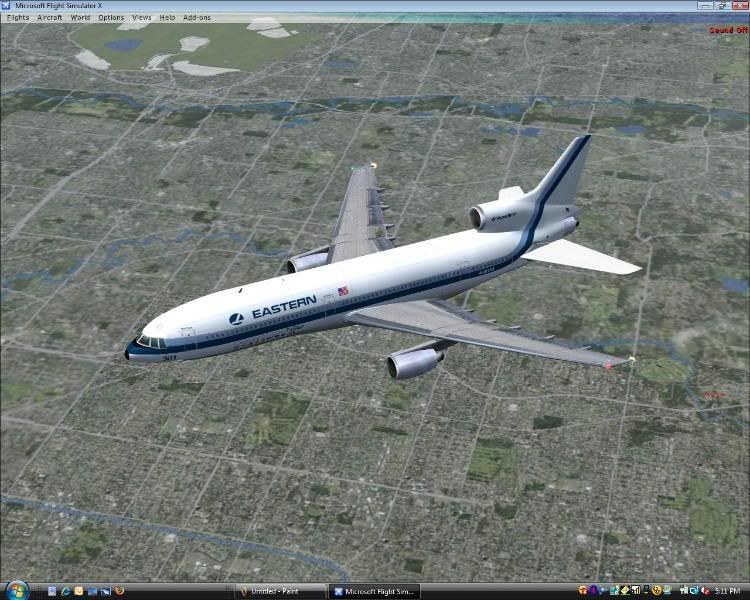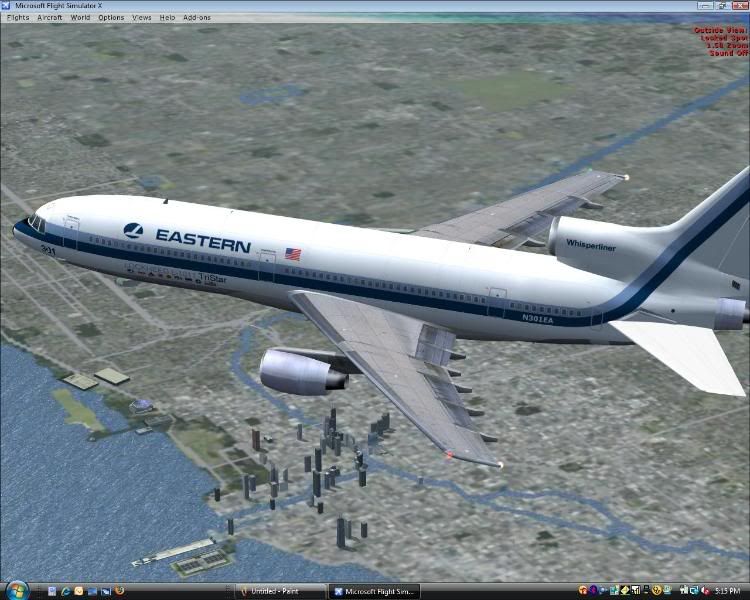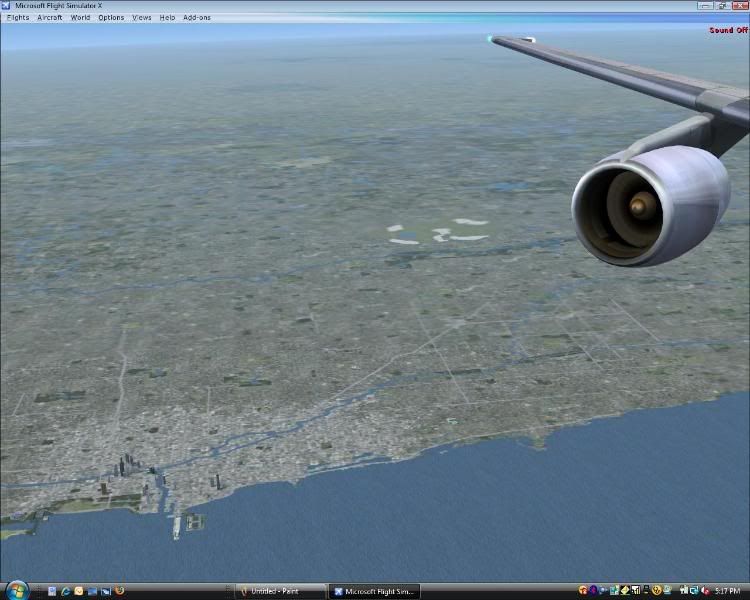 Flying above Arkansas and its city airport




Crossing Georgia/Florida border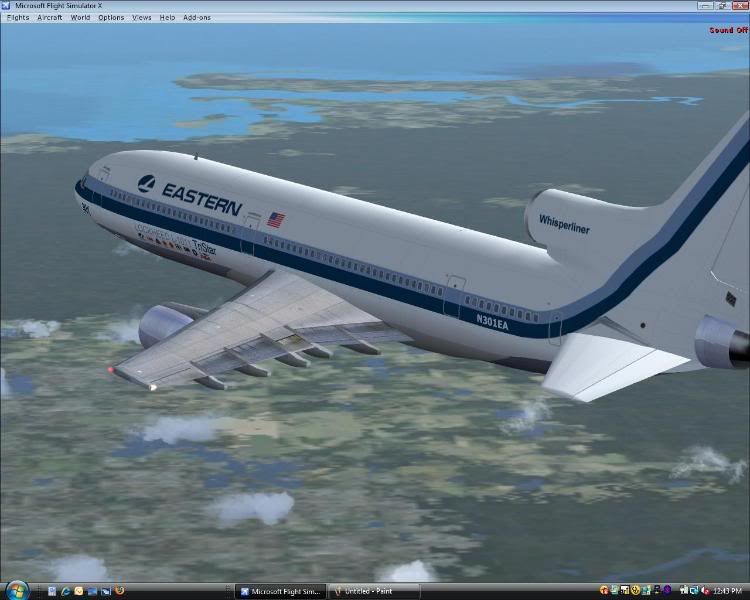 Flying past city of Tallahessee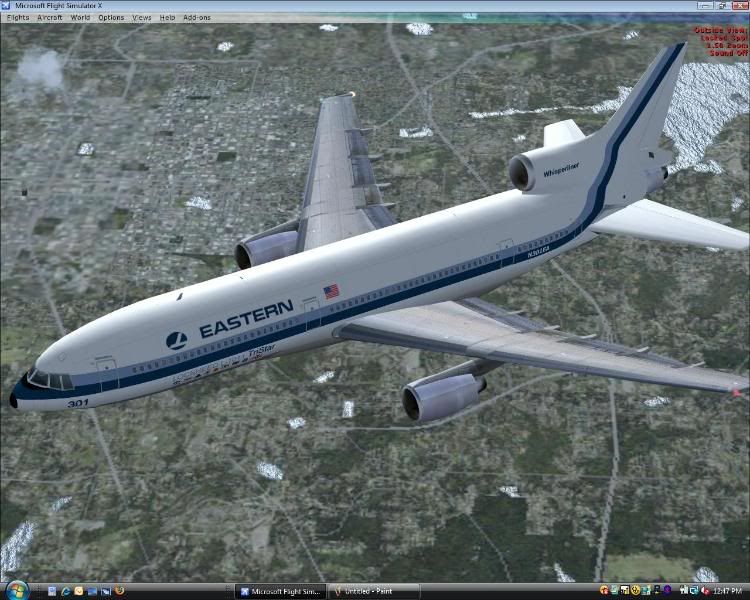 Cruising past Tampa and St Petersburg area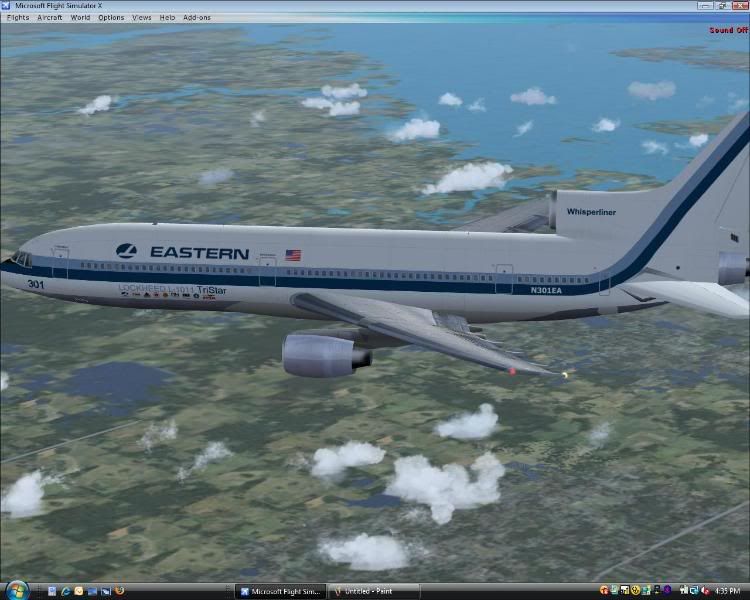 More bad weather again as heavy clouds with powerful winds started to form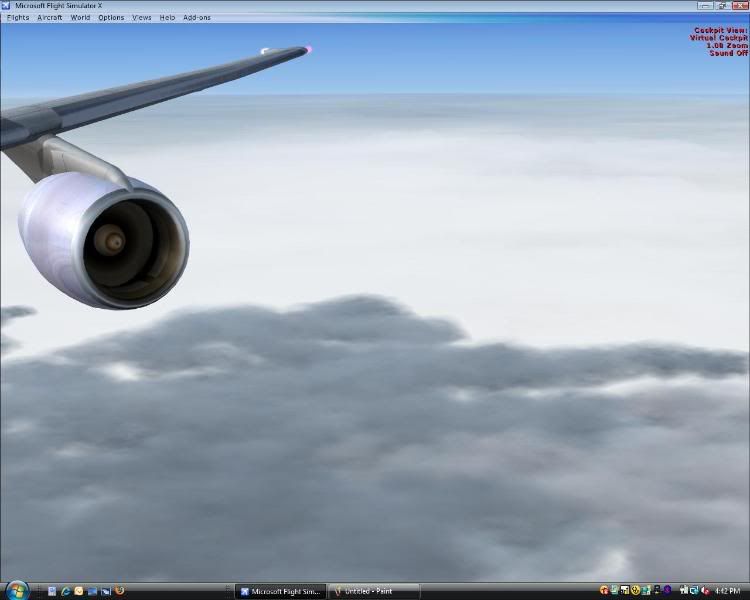 Starting to descend through heavy clouds, strong winds, and thunderstorm rain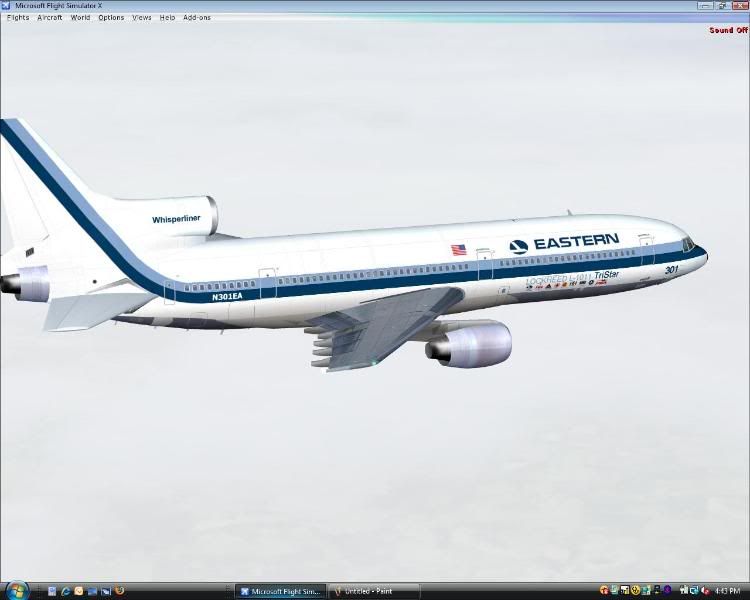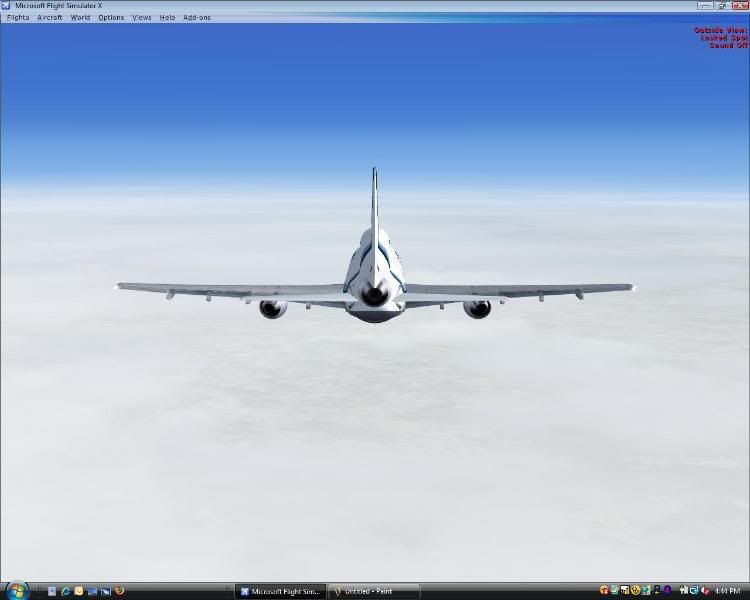 Zero visibility again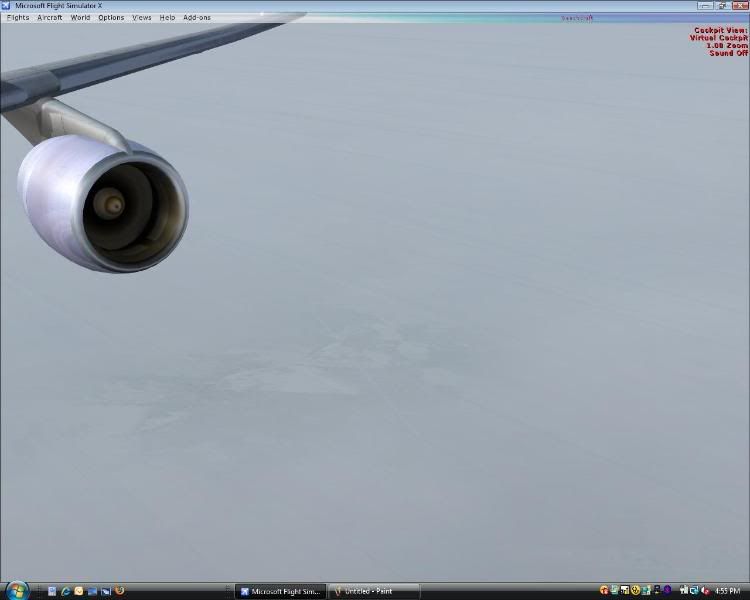 I cannot see I cannot see I cannot see in middle of clouds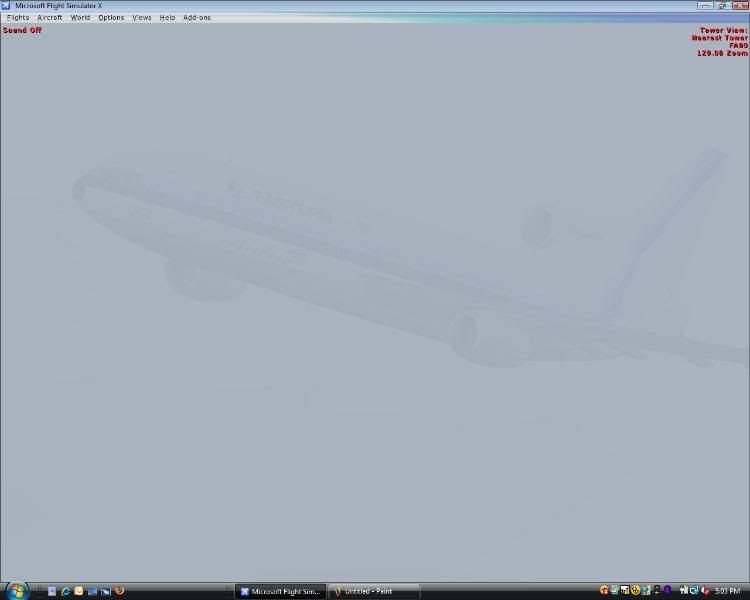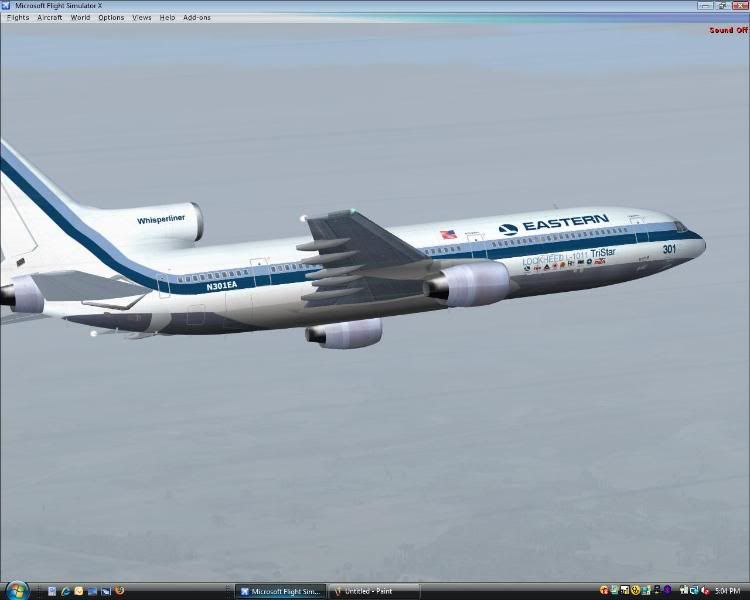 Can you see land ahead??



Finally land in visual while at 2,000 ft




More heavy clouds ahead as Lockheed L-1011 left Ft Lauderdale beaches to head to Atlantic ocean to make 180 degree turn toward KFLL's runway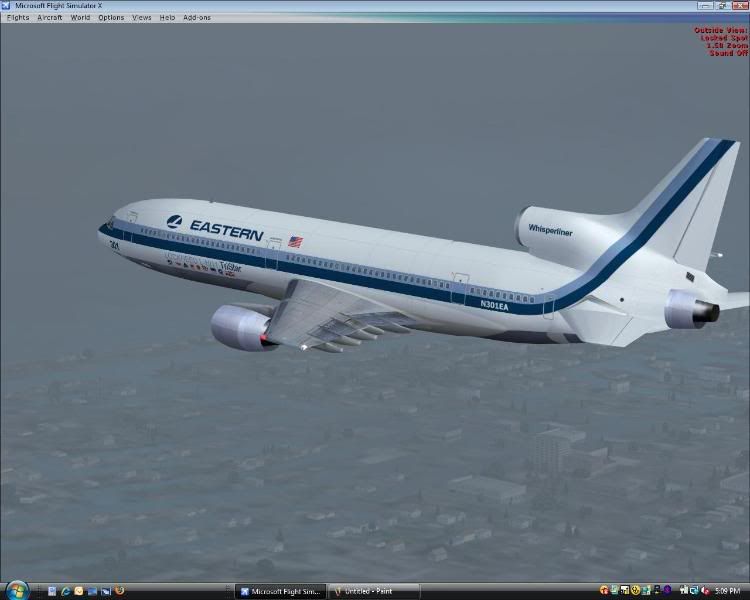 Deploying its landing gears while in middle of 180 degree turn




Can you see land ahead?????? ZERO VISIBILITY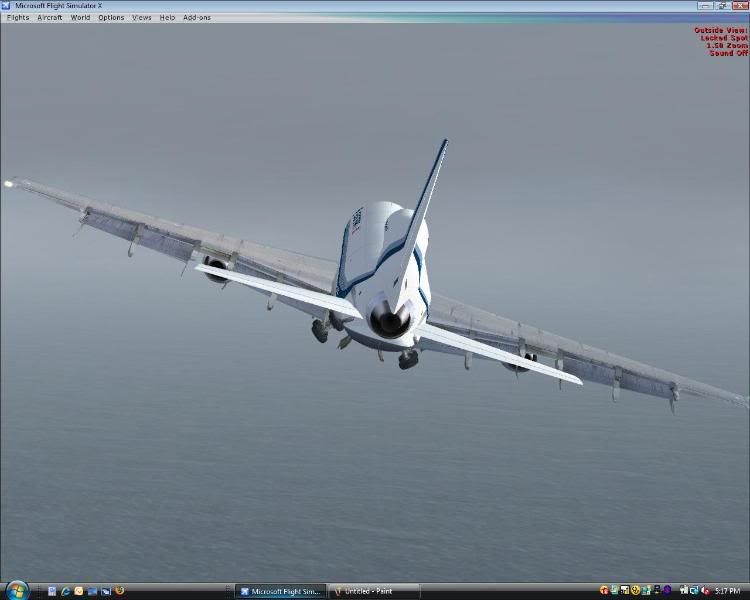 Land ahoy!!! But runway was still not in visual in heavy clouds




On runway approach past Ft Lauderdale port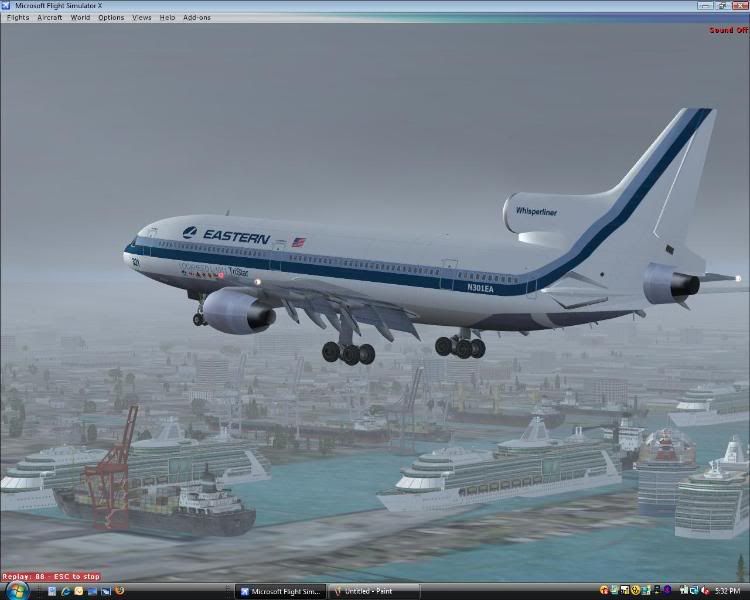 ahh runway in visual now




Moments before touchdown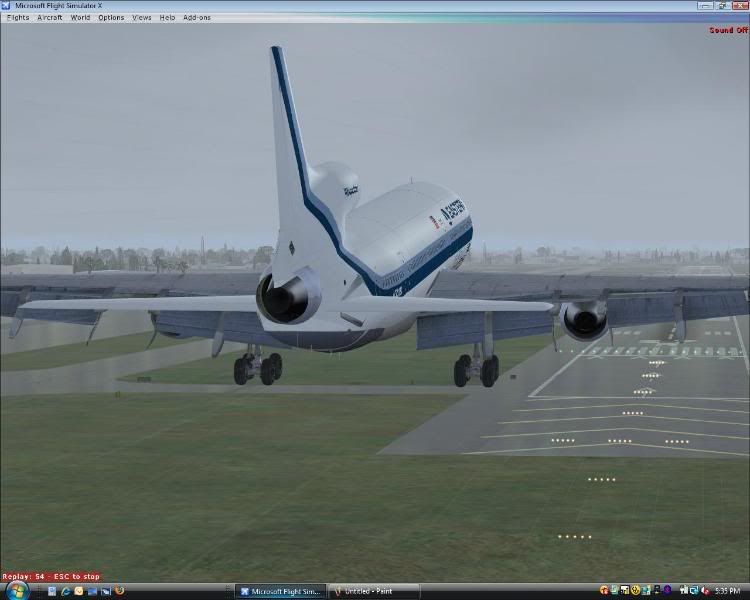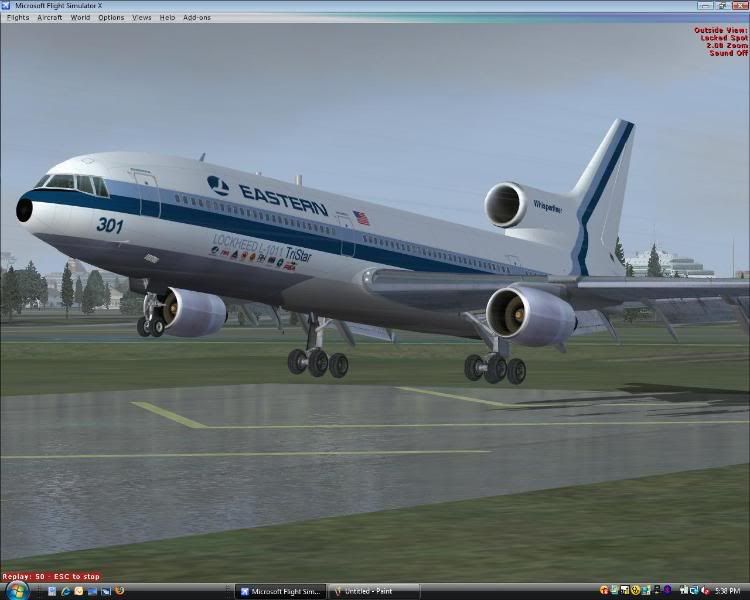 TOUCHDOWN




What was KFLL's FSX default ATC thinking??? Could not see the plane ahead of my plane in FOG!!!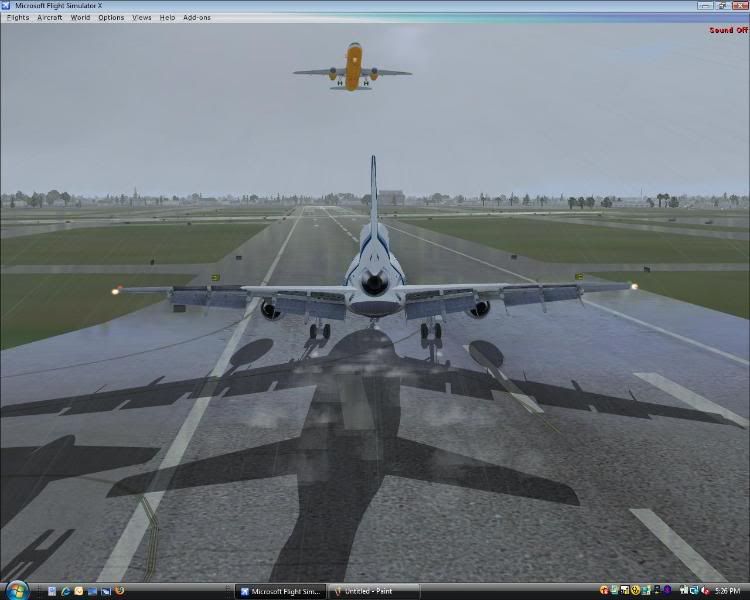 Lockheed L-1011 braking down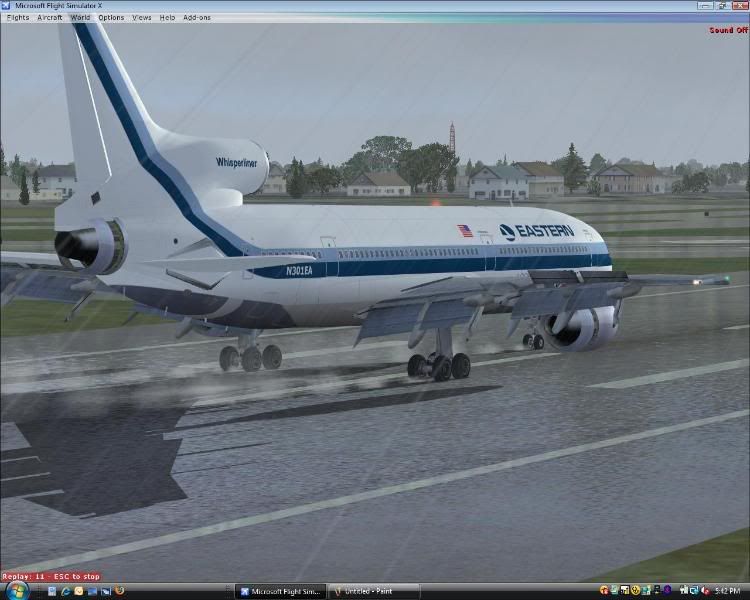 Stopping with plenty of runway feet ahead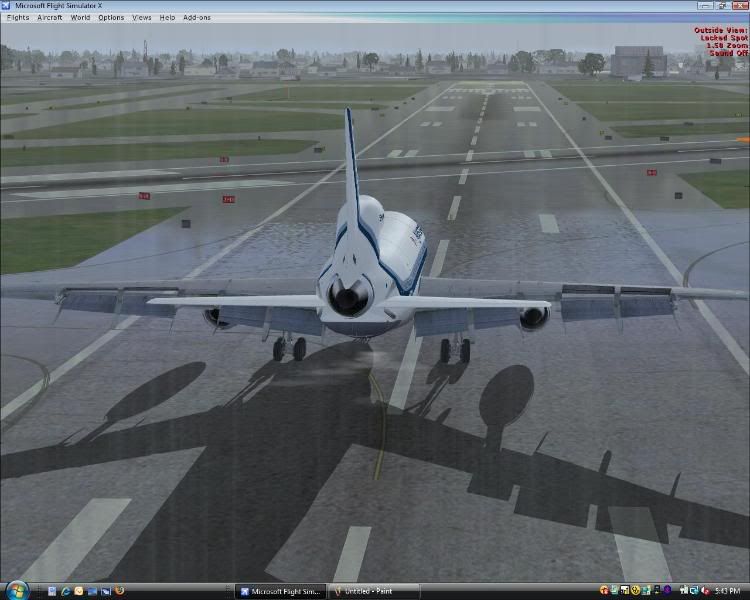 Exiting from runway to taxi to gate 8B which is KJFK's mini hub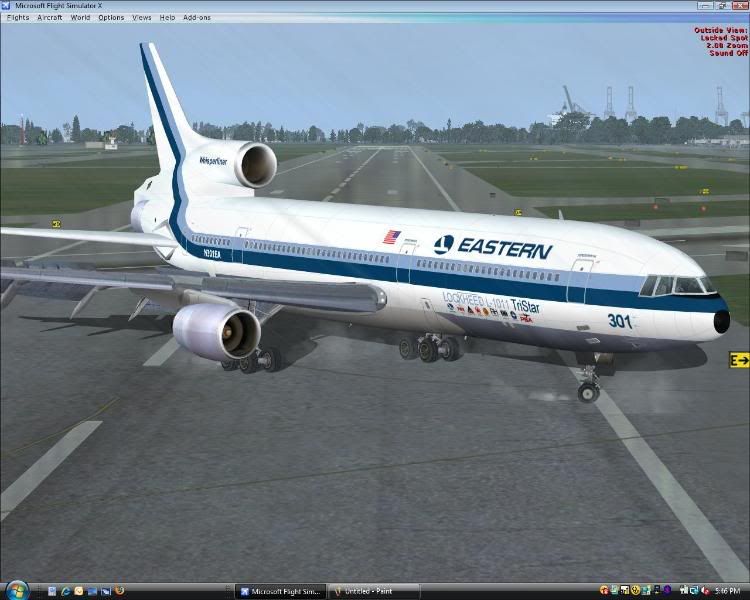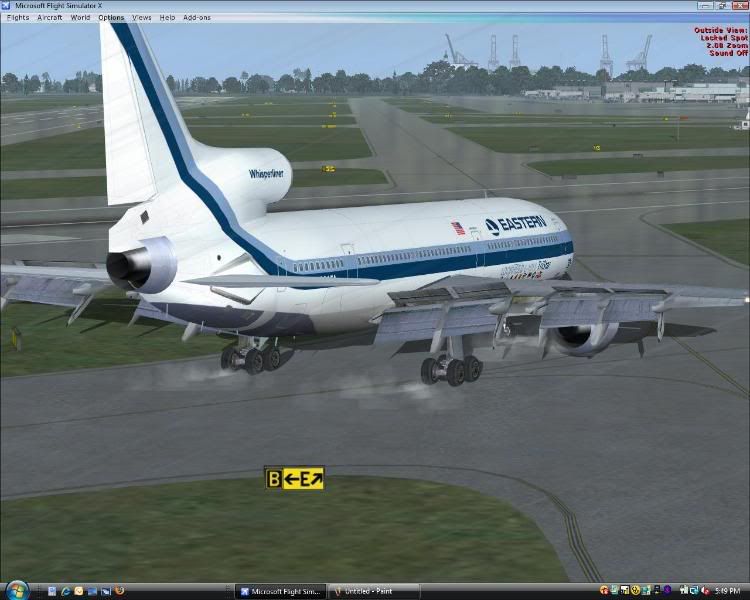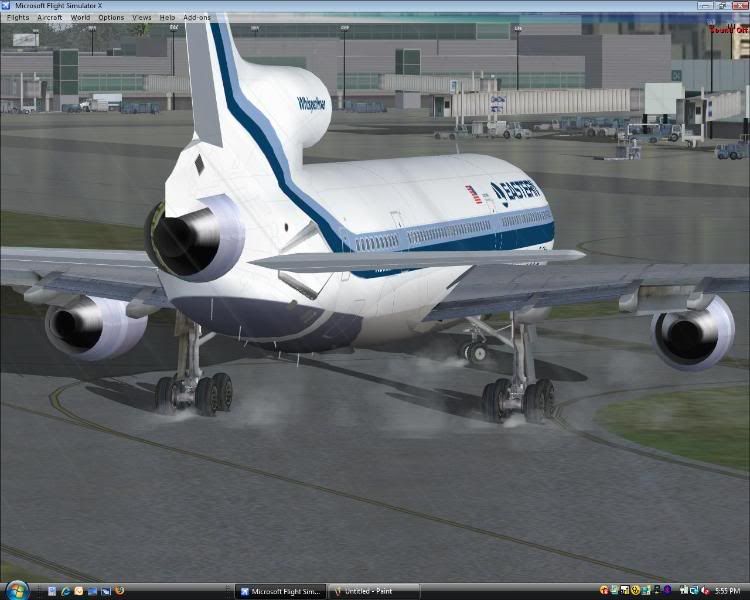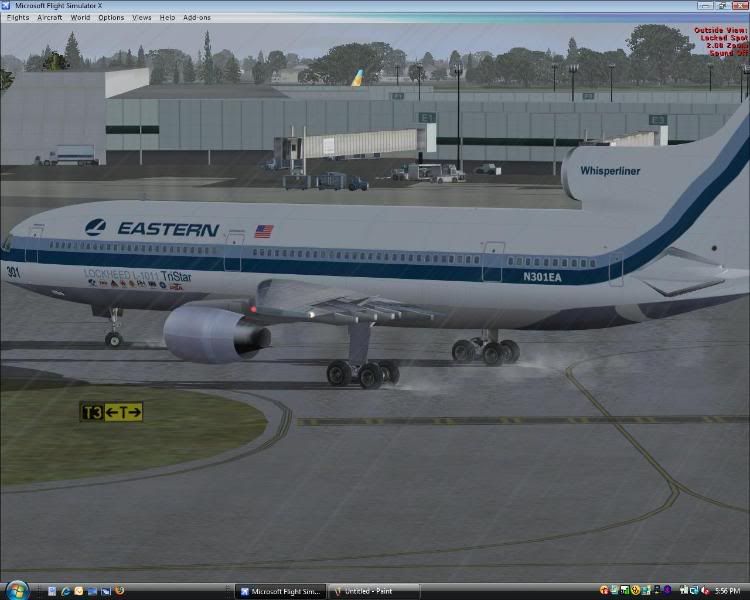 Arriving at the gate B8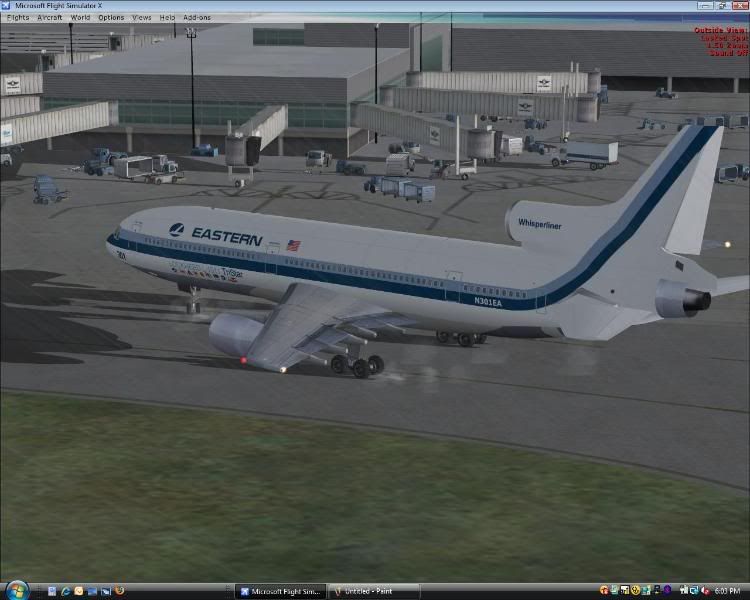 Docked to the gate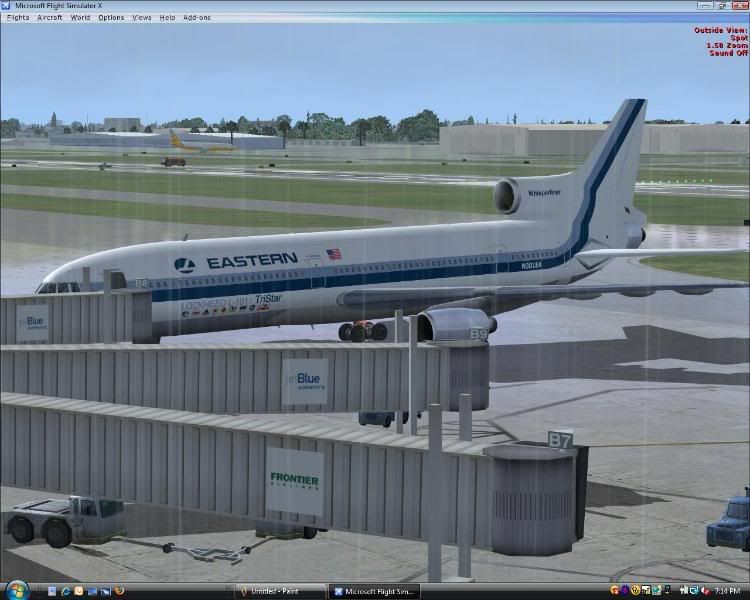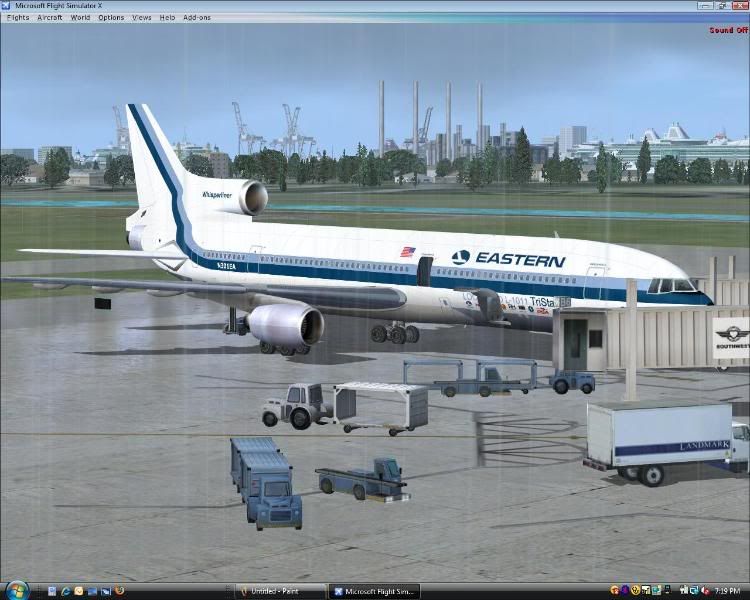 Oppss forgot the fuel percentage. I guess I was too focused in dealing with bad weather during landing!!

Here are videos of Juneau airport and notice how planes avoid high hills or mountains

http://www.youtube.com/watch?v=0BC0E8QDtG8&NR=1

http://www.youtube.com/watch?v=GzY1wLy-TZ0&feature=related

Hope you enjoyed this flight and PLEASE STAY TUNED FOR MY MORE FLIGHT REPORTS!!!

Regards,

Aharon

Slider94 - March 25, 2009 11:30 AM (GMT)
Nice shots Aharon, I like the angles.
Ludo62 - March 25, 2009 02:24 PM (GMT)
Terrific screenshots Aharon :thumbs: , and you were lucky with the weather in Juneau......................it could have been a lot worse :cool: . Nice flight and Happy Flying.


Ludo :wing:
Aharon - March 25, 2009 08:25 PM (GMT)
Thanks Ludo and Slider for kind words.

Regards,

Aharon
NorthStar - March 25, 2009 11:37 PM (GMT)
Oh boy...if I was a 21 yr old college student I'd be on that plane! Nice post Aharon.